Germanwings Co-Pilot Lubitz Who Crashed Plane Had 18 Months of Psychiatric Treatment for 'Severe Depressive Episode'
Germanwings Co-Pilot Lubitz Who Crashed Plane Had 18 Months of Psychiatric Treatment for 'Severe Depressive Episode'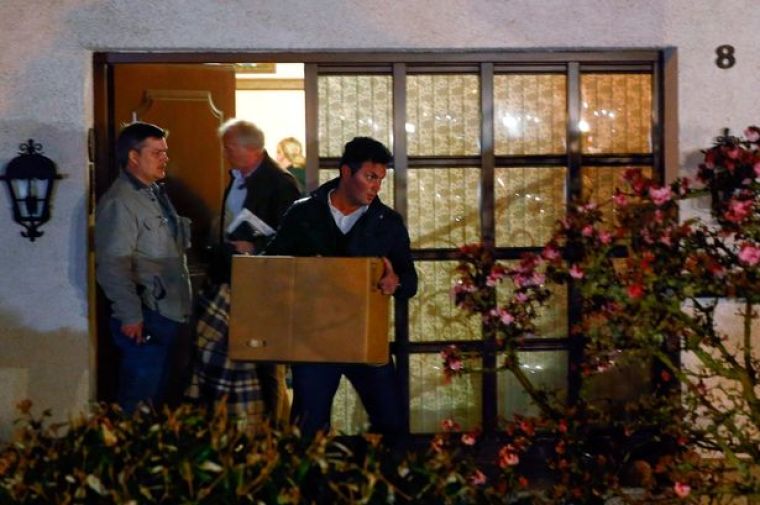 German media reports have revealed that Andreas Lubitz, the co-pilot of Germanwings Flight 9525 who deliberately crashed the plane and killed all 150 people on board, suffered from depression. Lubitz's flight training was interrupted due to a "severe depressive episode'" six years ago, which required treatment for a year and a half.
The German newspaper Bild cited medical records shared by police and airline sources that showed that in 2009, Lubitz's flight training was put on hold after a "severe depressive episode." The pilot required 18 months of psychiatric treatment before he was allowed to continue his training.
On Thursday, police searched an apartment belonging to Lubitz in Dusseldorf, as well as the home of his parents in Montabaur in western Germany.
Investigators have speculated that the 28-year-old German citizen had suffered from a "personal life crisis" that may have revolved around problems with his relationship with his girlfriend.
Marseille prosecutor Brice Robin revealed that the fatal plane crash at the French Alps on Tuesday was deliberate. Black Box audio recordings provided evidence that Lubitz locked himself inside the cockpit after the captain, Patrick S., had stepped out. Lubitz then activated the plane's descent and reprogrammed the autopilot to change the plane's altitude from 38,000 to 100 feet.
The captain can be heard banging on the door and trying to get in, but Lubitz refuses to open the door. No sounds are heard from the co-pilot during the entire descent, beside his steady breathing.
"The most plausible interpretation is that the co-pilot, through a voluntary act, had refused to open the cabin door to let the captain in. He pushed the button to trigger the aircraft to lose altitude. He operated this button for a reason we don't know yet, but it appears that the reason was to destroy this plane," Robin said.
BBC News noted that several airlines around the world have now promised to change their rules and ensure that at least two crew members are in the cockpit at all times.
Lufthansa, the German airline that owns Germanwings, has expressed its "shock" at the news of the deliberate actions.
Carsten Spohr, Lufthansa's CEO, said, however, that Lubitz had resumed his flight training only after his suitability was "re-established." The airline added that the Germanwings co-pilot also passed all psychological tests before he was given his license.
"He passed all the subsequent tests and checks with flying colors," Spohr said. "His flying abilities were flawless."
Lubitz joined Germanwings in September 2013, and had 630 flight hours under his belt at the time of the crash.
Those who knew Lubitz have said that they are at a loss for how to explain his actions.
Peter Reucker from Westerwald flight club, where Lubitz was also a member, described the co-pilot as a "very nice young man."
"[He was] funny, sometimes a bit quiet, but apart from that a young man like many others that we have here. He integrated well," he added.
"I'm absolutely speechless. I have no explanation for this."