Andy Stanley to Launch 'Be Rich' Campaign to TV Audience; Generosity Initiative Expected to Surpass $5 Million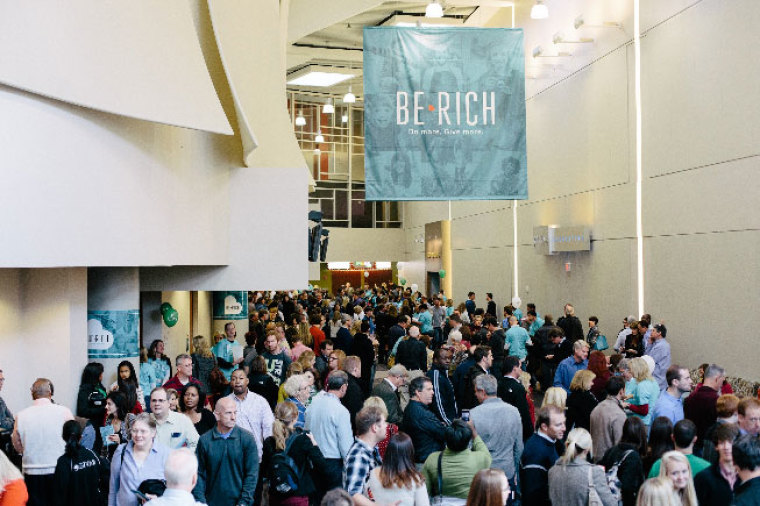 ATLANTA – "Be Rich." If you think this is yet another television preacher's attempt to convince you to send in a big check for a church building project or focus on expanding your own material wealth, think again.
No, "Be Rich" is not a gimmick for people to get rich quick. It is actually a movement of generosity that exploded at North Point Ministries last year and an initiative its founder, Andy Stanley, hopes will multiply as he extends the effort to the audience of Your Move, North Point's national television ministry, on Nov. 3.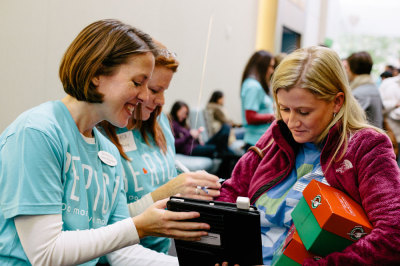 This annual giving and serving campaign asks people to "do more" and "give more" by being rich toward others. The Biblical basis, Stanley explains, comes from 1 Timothy 6:18: "Command them to do good, to be rich in good deeds, and to be generous and willing to share."
In late 2012, North Point Ministries' five churches and 17 strategic partners raised over $5 million in just two Sundays through their "Be Rich" campaign, with all of the money going directly to 92 different local charities. These nonprofit organizations – which are tackling a wide range of challenges from foster care and inner city education to homelessness and sex trafficking – were carefully selected based on their specific needs, impact in their communities, and potential for church members to volunteer with their projects on a long-term basis.
"What could be the impact if churches were not seen as asking for money, but rather as giving it away?" said Stanley, senior pastor of North Point Ministries, describing what motivated him to launch this endeavor. "When the church is known for doing good, it reflects well on the body of Christ and it helps everyone."
Stanley first came up with this idea in Fall 2007, when he launched a sermon series titled "How to Be Rich." He admits that back then, even some of his staff members were a little skeptical of how the series would be received. "When I first introduced this idea, there was some concern that people would think, 'Oh no, there goes a mega church pastor talking about money, trying to get our money,'" he said. "Our culture often thinks, 'The church just wants my money,' but Be Rich isn't about that. What it's about is challenging our congregation by saying, 'You have already been blessed with much more than you need, so make it a priority to give to those in need.'"
The content and momentum gained from this original sermon series was the catalyst for what has now become North Point's annual Be Rich campaign, which aims to inspire church members to live richly by cultivating a generous lifestyle. Each year the project has grown exponentially, and every time the money raised has far exceeded the team's bold goals.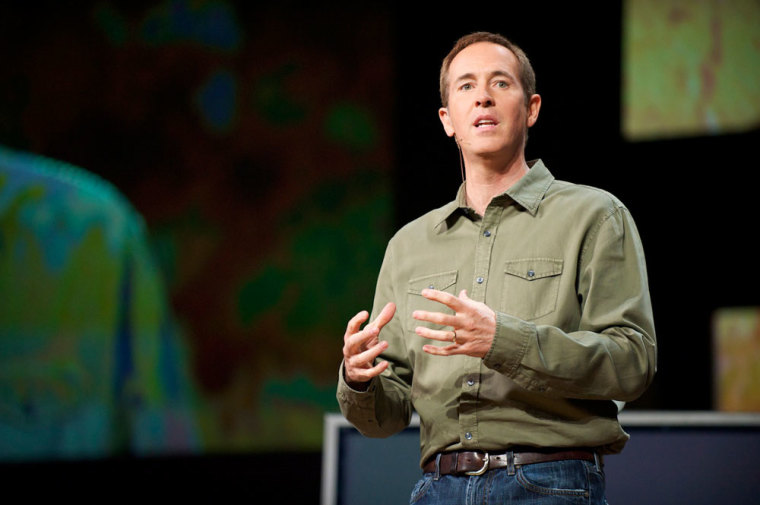 On Sunday, Nov. 3, Stanley plans to introduce the Be Rich campaign to the entire audience of Your Move, a television program that is viewed by nearly one million individuals each week. "I'm going to ask everyone watching to make a single one-time small gift to our Be Rich campaign," said Stanley. "For the first time, I will break the rule and do my best to raise money on TV, but the best part is that we are going to give it all away."
From 2007-2012, over $8 million has been given away through Be Rich. By involving the Your Move audience, this year the campaign could see unprecedented results. "Be Rich this year could be absolutely incredible," Stanley told his congregation on Sunday.
"We knew something special was happening back in 2011, when we were hoping to raise $500,000 and instead raised over $2 million in just one week," said Bryan Apinis, director of Community Service at North Point Ministries, who has been on staff for eight years. "So last year we decided to think even bigger. Andy [Stanley] told the congregation, 'We have a million and half dollars worth of projects that we've vetted, and we have another million and a half just in case you guys get wild and crazy with your generosity.' We weren't sure what to expect, but once again we were blown away by the size and scope of the response. It was extraordinary and unexpected," he continued.
Each church location collected funds for their own community, and each charity was asked to define their specific needs. "We went to these organizations – many of which we've been working with for years – and asked, 'What would help you make an even bigger difference? How can we help you go further, faster? In your wildest dreams, what would you love to do in your community?'" said Apinis. "It was amazing when we could go back to them several months later with a check from our church that would help their dreams for the community become a reality."
The purpose of Be Rich, Apinis emphasized, is not simply to collect monetary donations from members once a year, but to cultivate a lifestyle of generosity that involves investing one's time and resources on a regular basis. "At North Point Ministries, we really stress the relational component of service, and we encourage our church members with specific calls to action through Be Rich," he said. "We want our members to be partners with – not donors to – these charities throughout the year. The projects are collaborative by nature, so it helps that we have an existing relationship with each of the organizations and many of our folks are already serving with them."
Apinis and his team are quick to explain that the monetary collection – while certainly noteworthy – is just one-fourth of the Be Rich campaign. In addition to money, church members are challenged to give time, food, and gifts, and specific Sundays are set aside to focus on each of these components, both through Stanley's sermons as well as in various church environments such as children's and student ministries.
"We understand that $5.2 million given is an attention-grabbing number, but we are just as excited about our congregations' generosity in the other calls to action," said Apinis. "In addition to the money raised in 2012, last year our churches sent out 10,671 volunteers into local communities, engaged in 34,019 hours of service, donated 87.4 tons of food, and distributed 20,332 gifts."
The overwhelming impact of the Be Rich campaign has prompted others to pay attention and get involved in North Point's initiative. "Something happened in this city that made us take notice and want to be part of," said Brenda Wood, lead news anchor for 11Alive News, Atlanta's NBC affiliate, who ran a series of stories covering the effort earlier this year. "Lives are changing for the better in Atlanta. And because 11Alive is committed to helping our community, we've now joined in the Be Rich movement."
Stanley hopes that the Be Rich initiative will continue to grow and spread beyond the North Point audience to churches across the country. "I would love to see Be Rich become a national campaign embraced by thousands of churches, and I hope that one day Be Rich Sunday is as big as Easter Sunday," Stanley said. "It really is more blessed to give than it is to receive. I promise you. It really is."
More information about the Be Rich campaign is available at: http://howtoberich.org/