Andy Stanley's 'End Times' Author, Beth Moore's 'Lie,' Rick Warren's Narcissism Fears and Other '#FirstTweets'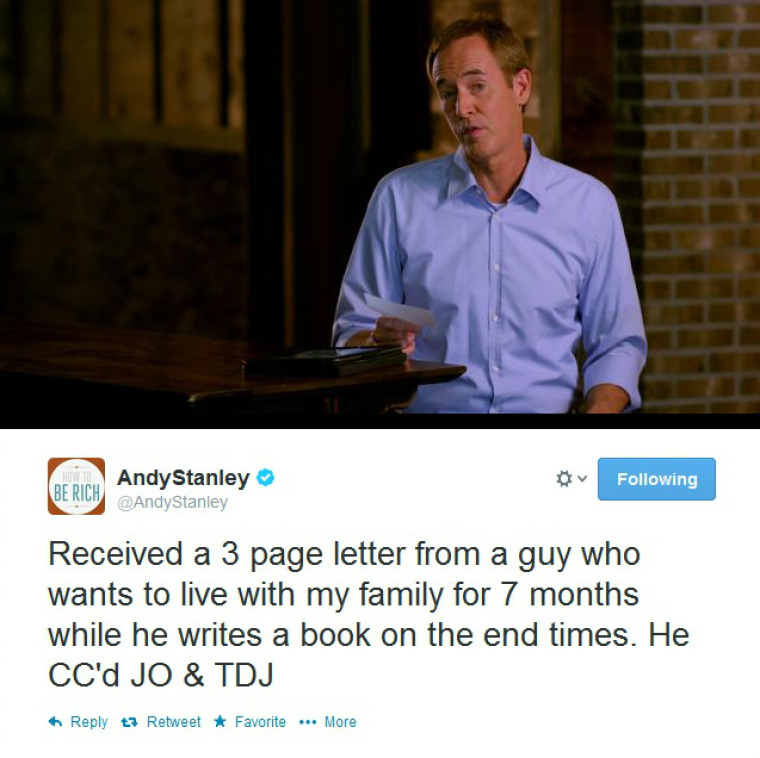 To celebrate its 8th birthday this year, Twitter has launched a feature that allows users on the social network to revisit their first-ever tweet. The Christian Post took a look at how some well-known Christian figures, like Andy Stanley, Beth Moore and Rick Warren started out on Twitter.
While some may wonder if Christians should even be using social media tools like Twitter and Facebook, surveys have shown that an increasing number of churches have been using the digital platforms to engage members and foster community online.
Joel Osteen Ministries, for example, attracts thousands of users monthly across its various social networks, and has 2.4 million followers alone on Twitter (and another 5.7 million fans on Facebook). A representative of the ministry told The Christian Post last year that they have found social media to be "a great witnessing tool."
Another adept Twitter user is Joyce Meyer Ministries, previously reported as having the most retweeted messages on the network, above brands like ESPN, the Miami Heat and CNN Breaking News.
What was Meyer's first-ever tweet? Scroll through the first tweets from 30 influential Christian Twitter users below to find out.
Curious about your first tweet? Discover it here: https://discover.twitter.com/first-tweet