Angel Studios reacts after 'Sound of Freedom' investor arrested on child kidnapping charges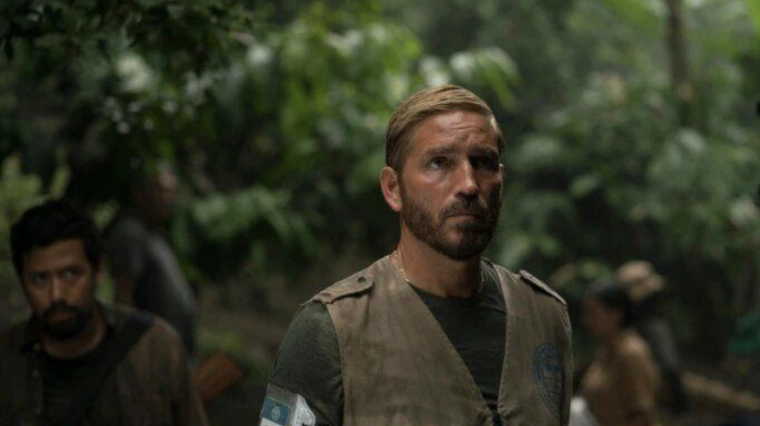 Days after one of the over 6,600 investors who helped crowdfund the box office hit "Sound of Freedom" was arrested on kidnapping charges, the studio behind the film is clarifying its fundraising policy.
Fabian Marta, 51, of Missouri, was arrested by St. Louis police on July 21 and charged with felony child kidnapping. If convicted, he faces up to 10 years in prison.
According to a report from a local CBS affiliate, Marta allegedly "helped somebody who had unlawfully taken her children and interfered with the return of the two children to their lawful parent by refusing to allow police access to the residence and impeding the kidnapping investigation."
His next court date is set for Aug. 28. 
After Marta's name was identified in the closing credits of "Sound of Freedom," Angel Studios, which released the film, released a statement Friday outlining that "everyone who meets the legal criteria can invest" in the studio's projects.
"Angel Studios adhered to the requirements of federal and state laws and regulations in allowing 6,678 people to invest an average of $501 each into the launch of Sound of Freedom," said Neal Harmon, CEO of Angel Studios.
"Just as anyone can invest in the stock market, everyone who meets the legal criteria can invest in Angel Studios projects. One of the perks of investing was the ability to be listed in the credits."
Harmon added his gratitude for law enforcement efforts leading to the arrests of "dozens of traffickers" following the film's release.
"Our film speaks to this globally-pervasive problem, and it is our hope that perpetrators everywhere will be brought to justice no matter who they are and that even more people will see the film to raise awareness," he added.
Following Marta's release, several mainstream media outlets mischaracterized Marta as a key financial player in the film's release. One channel, Discussing Film, which has over a million followers on Twitter, described Marta as a "major financier" for the film.
The tweet was later updated by community notes to include the information that Marta was one of thousands of investors.
Based on the real-life story of Tim Ballard, a former government agent who left his job to rescue a child from sex traffickers in the Colombian jungle and is credited with the successful rescue of 123 individuals, including 55 children, "Sound of Freedom" has sold over 8.9 million tickets, surpassing $100 million in box office revenue.
Initially shown in only 2,600 theaters, "Sound of Freedom" beat out Disney's "Indiana Jones and the Dial of Destiny" for the top spot at the box office over the highly competitive Fourth of July holiday with a bold message: "God's children are not for sale."
The film's lead actor, Jim Caviezel, has made a call to action to raise awareness about child exploitation and trafficking. Caviezel has encouraged audiences to see the film to better understand this global issue and contribute toward alleviating it.
In May, Caviezel called on 2 million people to stand with him and expose the evil of child exploitation and trafficking.
"God's children are not for sale," the actor declared in the trailer. Caviezel then delivered a call to action for anyone willing to buy a ticket to see the film and raise awareness against this prevalent form of slavery.
"We know this is heartbreaking and it hurts to look at, but the first step in helping these children is hearing their story. Not enough people know this problem exists and even fewer people are willing to do anything about it," Caviezel said. "Our goal is to inspire 2 million people to attend the film's opening weekend to represent the 2 million trafficked children around the world."