Angelina Jolie on Faith, 'There's Something Greater Than All of Us and It's Uniting and Beautiful,' Actress Says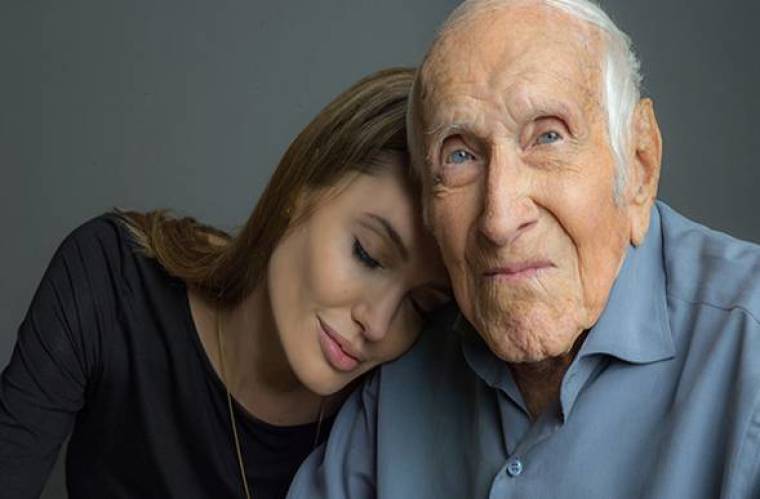 Angelina Jolie recently spoke about her faith and how Louis Zamperini, the subject of her latest film, "Unbroken," greatly impacted her belief.
"When there is an obstacle, you have to rise to the challenge, not be overwhelmed by it, and we're not alone in the world," Jolie told People when asked about what she had learned from Zamperini. "I don't know if there's a name for that – religion or faith – just that there's something greater than all of us, and it's uniting and beautiful."
Zamperini was a fervent Christian who managed to survive 47 days at sea in nothing but a life raft after a plane crash during World War II, only to be captured by the Japanese navy and sent to a P.O.W. camp. In 1949, he attended an event led by evangelist Billy Graham and gave his life to Christ. His story captured hearts everywhere and was told in the best-selling book Unbroken, which Jolie then directed as a film.
There was a great deal of faith shared on the set of the film, and at one point, Jolie even dropped to her knees in prayer.
"She was not a person of faith and had never prayed before but she found herself at the very last scene of the movie … they needed sunlight to shoot this very important scene and there had been a storm that had been going on for a while," Zamperini's daughter Cynthia Garris said at a press conference for the film.
"She said, 'I don't know what I'm going to do so I'll do what Louis would do.' She got on her knees and she prayed for a miracle … everybody saw it. It stopped raining. She was moved by my father's faith to try that and that's what he wants for people to get from the movie. I think maybe in God's plan for Angelina, she was supposed to find Louis and make this movie to find her way to a life that would encompass the Almighty," Garris continued.
Zamperini made a huge impact on Jolie, who never really spoke about her faith or spirituality before. Now she is willing to speak out about her relationship with Zamperini and the impact he had on her life.
"It is a loss impossible to describe," Jolie said when Zamperini died earlier this year at the age of 97. "We are all so grateful for how enriched our lives are for having known him. We will miss him terribly."
"Unbroken" is in theaters now and exceeded box office expectations by taking in $46.05 million in the first four days of its release.