Angelina Rodriguez Death Sentence Upheld by State of California, Lawyer Appeals to US Supreme Court
The California Supreme Court has upheld the death penalty for Angelina Rodriguez, who was convicted of killing her husband and implicated in the death of her baby daughter. Rodriguez plans to appeal to the U.S. Supreme Court in order to save her life.
Rodriguez was found guilty of the murder of husband Jose Francisco Rodriguez in 2004. She reportedly poured him drinks laced with oleander and antifreeze in 2000 just months after convincing him to take out joint life insurance policies. It was the second attempt on his life, Justice Ming W. Chin wrote in his ruling. She previously tried to kill Jose by loosening the natural gas valves in their garage.
"In the past 20 years, I have never seen a colder heart," Judge William R. Pounders said during Rodriguez's sentencing.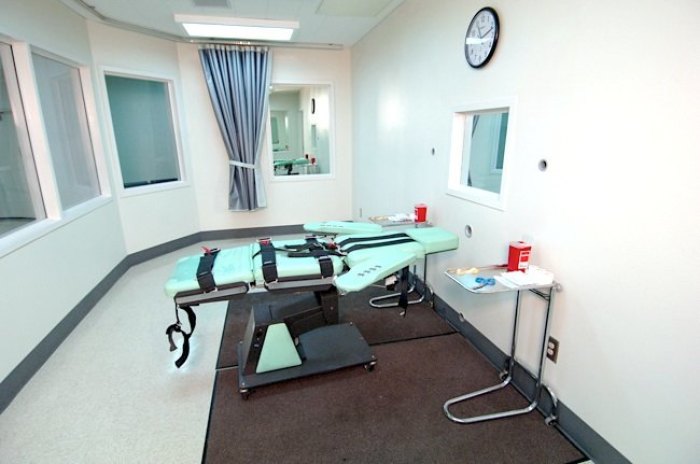 "I have lived my life with integrity," Rodriguez said at her sentencing hearing. "I broke and made a few terrible, stupid mistakes that I regret very much … But murder is not on that list." She then suggested that her husband poisoned himself, which shocked the judge.
During the trial for her husband's death, prosecutors alleged that she tried to have a key witness, a fellow inmate, murdered. The jury convicted her of witness tampering but did not reach an agreement as to whether she tried to have the witness murdered.
Rodriguez was also implicated in the death of her 13-month-old daughter, Alicia. According to reports, she had taken out a $50,000 life insurance policy on the baby without her husband's knowledge and made herself the sole beneficiary. The baby died after choking on the rubber nipple of a pacifier, and it is believed that Rodriguez possibly tampered with the nipple. She and her husband sued the manufacturer of the pacifier, which had been recalled, and the company paid a $710,000 settlement.
"I don't have remorse for a murder I didn't do," Rodriguez said at her sentencing hearing.
Her lawyer has said she will now take the case to the U.S. Supreme Court in an effort to spare her client's life.