'Angels' Feed Homeless Elderly Couple and Continue to Assist Them Financially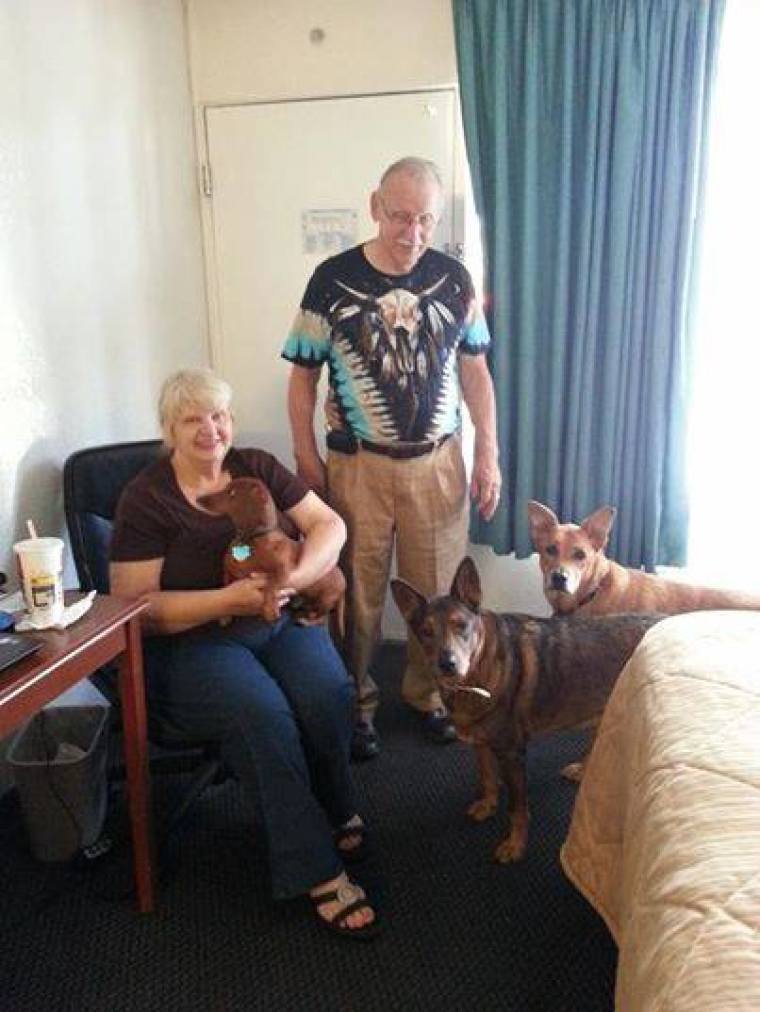 An elderly couple living in a car in Hudson, Florida, asked for divine intervention and received some in the form of unknown and unexpected angels throughout the country.
Dee and Gordon Head were found sleeping in their car in the parking lot of a Walmart in Hudson, Florida. Brandi Dussing and a few friends were the ones to spot the couple, and Dussing brought food for them and their three dogs. It turned out that the couple had been residing in their vehicle for several weeks after moving from Texas with the hope of a job prospect for Gordon, 75.
Unfortunately, the job offer did not materialize and the Heads' incomes were not enough to put a roof over their heads. Gordon served in the U.S. military but explained that he cannot access his veteran benefits. That left the couple with no choice but to stay in their vehicle.
"The other day, I asked God to send us some angels, and they started showing up," Gordon told Fox 13 News. "Everything is kind of hitting us at one time."
Dussing decided to continue helping the elderly couple by spreading the word on social media. The public responded and has raised over $14,000 for the Heads and their three dogs. One of the YouCaring fundraising page's administrators noted that she was helping them locate a mobile home and take care of their needs in the meantime.
They never expected to become a national sensation or receive as much help as they already have. Individuals and groups are working together to help the Heads get back on their feet and under a safe roof; the YouCaring page has promised to keep users updated on the family's situation as they make the transition back to permanent housing. There is also hope that Gary will soon be able to receive his retirement benefits from the military.
Anyone interested in the Head family can click here for more information.