Anglican Archbishop Speaks of Love, Sacrifice, and Opportunity for New Life at Easter
The second-most senior figure in the worldwide Anglican Communion, the Archbishop of York, has recorded three video messages to mark Easter this year.
The videos include short reflections by Dr. John Sentamu for Good Friday, Holy Saturday and Easter Sunday, and have been added to social media website YouTube.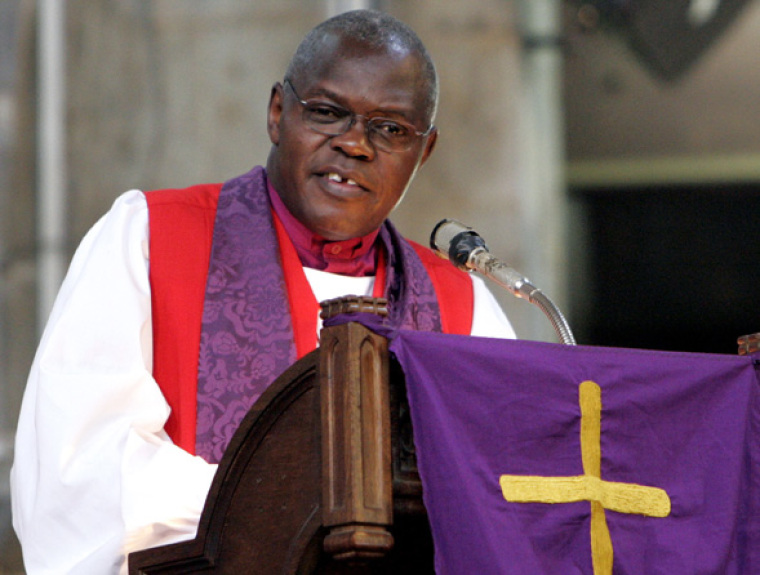 The Archbishop said it was important that the Church gets the good news of Easter out to as many people as possible.
"It is about Jesus's love and sacrifice for us, but also His resurrection – and an opportunity for new life," he said.
"Good Friday is knowing that God is at work in our everyday lives. There is nowhere God will not go to make a difference and that is the good news for Good Friday."
The Archbishop will be baptizing Christians outside the steps of York Minster on Holy Saturday, an annual tradition.
"Easter is a fantastic time to commit to God, and it's never too late to do it," he continued.
"The challenge is to make the world the place God wants it to become, and it's a challenge for you and me."
The Archbishop's video message for Good Friday is based on overcoming evil and living with the heartache of suffering.
The video for Holy Saturday features the joy of baptism and the chance to start again.
For Easter Sunday, the Archbishop looks at the power of transformation and the hope the resurrection of Jesus Christ brings.
See all three videos below: