Anglican Archbishop Welby Says Christians Shouldn't Attack Atheist Actor Stephen Fry for Calling God 'Utterly Evil' and 'Monstrous'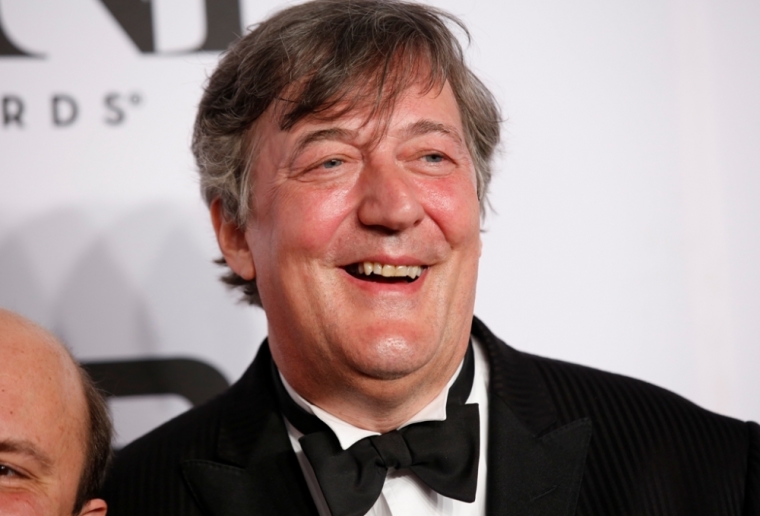 Anglican Archbishop the Most Rev. Justin Welby has said that Christians shouldn't attack atheist actor Stephen Fry, who recently called God "utterly evil" and "monstrous" for designing a world in which children get bone cancer, and suffer other diseases.
"It is as much the right of Stephen Fry to say what he said and not to be abused improperly by Christians who are affronted as it is the right of Christians to proclaim Jesus Christ," Welby said, according to The Telegraph.
"That is his freedom to choose that is given to us in creation."
On Sunday, Fry made a number of controversial comments on RTE television's "The Meaning of Life" program. When asked by Irish TV presenter Gay Byrne what he would tell God if he could meet him, the actor replied: "I would say: 'bone cancer in children?' What's that about?"
He added: "Because the God who created this universe, if it was created by God, is quite clearly a maniac, utter maniac. Totally selfish. We have to spend our life on our knees thanking him?! What kind of god would do that?"
"Yes, the world is very splendid but it also has in it insects whose whole lifecycle is to burrow into the eyes of children and make them blind. They eat outwards from the eyes. Why? Why did you do that to us? You could easily have made a creation in which that didn't exist. It is simply not acceptable," he continued.
"It's utterly, utterly evil. Why should I respect a capricious, mean-minded, stupid God who creates a world which is so full of injustice and pain?"
The outspoken atheist's comments have prompted a number of responses. Rev. Ian McNie, the newly elected moderator of the Presbyterian Church of Ireland, for example, said that he feels "sorry" for Fry.
"The Bible says that the God of this age has blinded the minds of unbelievers that they cannot see the light of the Gospel," McNie said, according to The Irish Times.
"He only confirms what the Bible itself teaches and has been an asset to the Christian cause enabling us to know that the Bible is true."
He added: "I felt sorry for the man that his understanding of life is simply confined to the here and now and that from his position of atheism there is no hope for the future. I did not so much find his remarks hurtful as just sorrowful that here was somebody who was so spiritually blind."
When offering his views on the matter, Welby said that the Church must defend religious freedom, but always do so with humility.
"We find it fine to say that a particular church is doing incredibly well and is full every Sunday but at the same time feeling uncomfortable about the Mosque down the road that has people outside because they can't fit them in," the Anglican leader said.
"Well, if we believe in freedom of choice, if we believe in freedom of religion — what is good for one is good for all — we must speak out for others persecuted for their beliefs whether it be religious or atheistic," he added.
"Taking responsibility for someone else's freedom is as important as my own."