Catholic Church to Keep Ban on Women Priests Despite Church of England's First Female Bishop, Says Catholic Co-chair of the Anglican-Roman Catholic Commission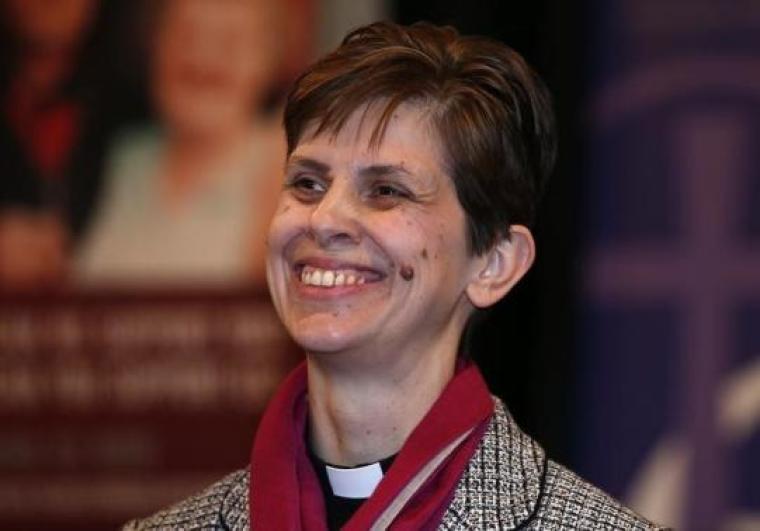 A Roman Catholic archbishop said that the Catholic Church will be keeping its ban on allowing women to serve as priests in the wake of the Church of England's consecration of its first ever female bishop.
Archbishop Bernard Longley of Birmingham, who is also the Catholic co-chair of the Anglican-Roman Catholic International Commission, told the Vatican Radio on Tuesday that while "the conversation about women's ministry continues in parts of the Catholic Church, this development is unlikely to bring about changes in the Catholic teaching on the sacrament of ordination."
The Church of England made history earlier this week when it consecrated its first ever woman bishop, Rev. Libby Lane, who will serve the diocese of Stockport.
The Church of England made the announcement back in December, and it has been met with approval by the majority of Anglican leaders, including the Archbishop of Canterbury, the Most Rev. Justin Welby. Conservative voices within the church disagreed with the move, however, and Lane's consecration ceremony was briefly disrupted by one priest who shouted "not in the Bible."
Only men are allowed to serve as priests or any higher positions within the Catholic Church, and Longley affirmed that the tradition is set to stay as it is. Still, he called Lane's consecration a "historic moment in the life of the Church of England" and said that he wishes her well.
The Birmingham Archbishop admitted that while the ordination of women is challenging for the Anglican-Catholic dialogue, he said that Lane's consecration "shouldn't affect the way in which the dialogue is continued."
Longley said that Lane's ordination will likely be discussed at ARCIC's next meeting in Rome in May, and said that Catholics will have to prepare to work more closely with women bishops due to the new direction.
Back in July following the vote in the Church of England that paved the way for women bishops, Longley suggested that the change creates an "obstacle" for Christian unity.
"The decision of the Church of England to admit women to the episcopate therefore sadly places a further obstacle on the path to this unity between us. Nevertheless we are committed to continuing our ecumenical dialogue, seeking deeper mutual understanding and practical cooperation wherever possible," Longley said at the time.
Both Pope Francis and Welby have called for continued cooperation between the Anglican Communion and the Catholic Church despite such differences.