Anglican Church of Canada drops official prayer asking for conversion of Jews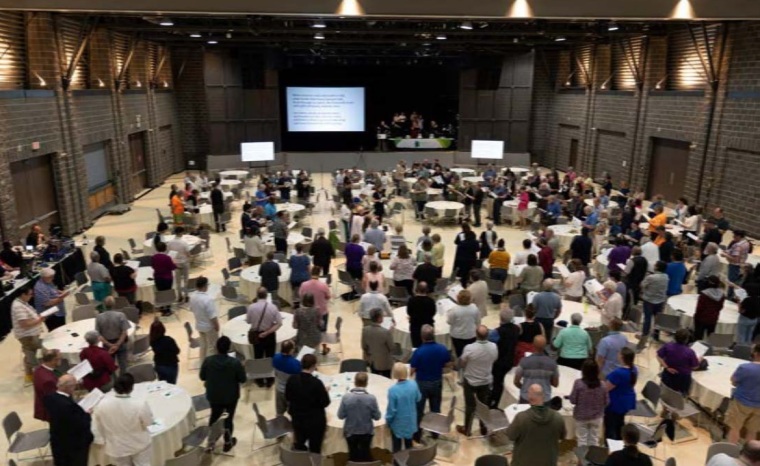 The Anglican Church of Canada has voted to remove a request for the conversion of the Jews from their prayer book, replacing it with an appeal for reconciliation.
At the ACC General Synod, held in Calgary, Alberta, from June 28-July 2, the Church passed a resolution amending the Book of Common Prayer to remove the prayer calling for the conversion of Jews from their "Prayers and Thanksgivings upon Several Occasions" list.
A spokesperson for the ACC directed The Christian Post to Resolution A051, which was originally introduced at the 2019 General Synod by The Right Rev. Bruce Myers, Anglican Bishop of Quebec.
Replacing the Jewish conversion prayer will be a supplication titled "For Reconciliation with the Jews," which reads as follows:
"O GOD, who didst choose Israel to be thine inheritance: Have mercy upon us and forgive us for violence and wickedness against our brother Jacob; the arrogance of our hearts and minds hath deceived us, and shame hath covered our face. Take away all pride and prejudice in us, and grant that we, together with the people whom thou didst first make thine own, may attain to the fullness of redemption which thou hast promised; to the honour and glory of thy most holy Name."
The change has garnered the support of the Canadian Rabbinic Caucus and the Centre for Israel and Jewish Affairs, which released a statement on Tuesday expressing approval of the vote.
"We commend the General Synod for this important decision," said Rabbi Adam Stein of Congregation Beth Israel, on behalf of the two groups, as quoted in the statement.
"Authentic interfaith dialogue requires respect. Any attempt by one to convert the other is the antithesis of respect. Changing this prayer represents a milestone in Anglican-Jewish relations and invites Anglicans to assume a reconciliatory stance with the Jewish community."
Originally, the Anglican Church of Canada's Book of Common Prayer included an entry titled "For the Conversion of the Jews," which asks God to "open their hearts that they may see and confess the Lord Jesus to be thy Son and their true Messiah, and, believing, they may have life through his Name."
"Take away all pride and prejudice in us that may hinder their understanding of the Gospel, and hasten the time when all Israel shall be saved; through the merits of the same Jesus Christ our Lord," concluded the entry."
At the 2019 General Synod, the resolution was approved with almost unanimous support, before eventually getting the necessary additional approval at this year's synodal gathering.
The move to strike the Jewish conversion prayer came in response to interfaith dialogue efforts with Canada's Jewish community in response to an uptick in anti-Semitic violence.
Bishop Myers told CP in an interview back in 2019 that the removal of the Jewish conversion prayer should not be misinterpreted as telling Christians "to surrender our convictions about the uniqueness of Jesus Christ."
"Three other prayers in this same section of our Book of Common Prayer speak unreservedly and unapologetically about seeking to make Christ known and preaching the Gospel to every creature, but without naming a particular group of people," he explained. "Changing this prayer does ask us to acknowledge and repent of the Church's participation in anti-Semitism, to stop naming Jews as specifically in need of conversion, and to assume a humble and reconciliatory stance with our Jewish elders in the faith."