Anglicans Fearing Permanent Split Over Gay Marriage as Bishops Threaten to Walk Out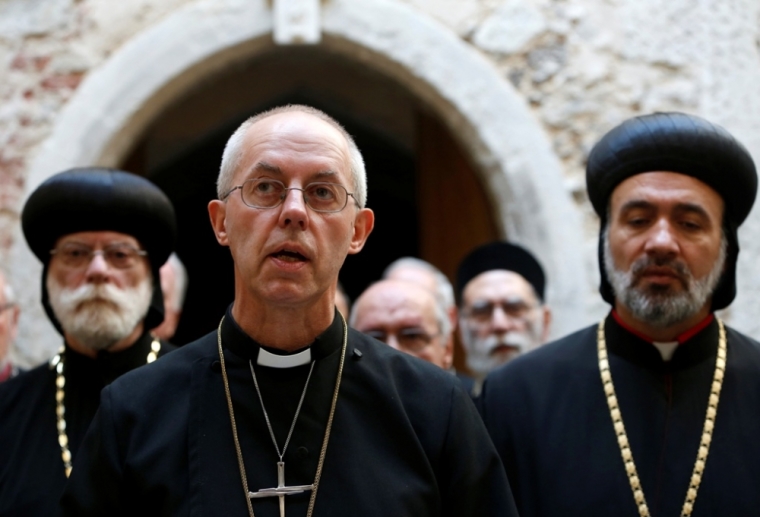 The issue of gay marriage is threatening to split apart the Anglican Communion ahead of an important summit in Canterbury in England next week, with African and Asian leaders threatening to walk out on Archbishop Justin Welby.
Mail Online reported that Welby is preparing for a "make of break" effort at the summit in order to keep the Anglican churches together despite disagreements over homosexuality.
Although Welby and the Church of England have remained opposed to the legalization of gay marriage, a number of bishops within the Anglican Communion, including American church leaders as part of the Episcopal tradition, have backed the practice.
This has drawn deep discontent from more conservative African and Asian bishops, who remain strongly opposed to any approval of same-sex unions.
The publication claimed that insiders believe eight to 12 conservative archbishops are even planning to walk out of the meeting, unless their most liberal counterparts agree to "repent" for their support of gay marriage.
The Archbishops of Nigeria, Kenya and Uganda had reportedly even threatened to boycott the upcoming meeting altogether, but have apparently been persuaded by colleagues to attend and listen to Welby's plan to keep the peace.
"The Archbishop has invited everyone. If people walk out that will be viewed with disappointment rather than anger, and the door will always be open," the Church of England has said about the meeting.
Welby has continuously called for Anglican bishops to work toward reconciliation on the issue, though he has maintained the support for traditional marriage.
Back in June 2015 he expressed "deep concern" over a resolution inside the U.S. Episcopal Church's House of Bishops aimed at removing references to marriage as a union solely between a man and a woman.
"While recognising the prerogative of The Episcopal Church to address issues appropriate to its own context, Archbishop Justin Welby said that its decision will cause distress for some and have ramifications for the Anglican Communion as a whole, as well as for its ecumenical and interfaith relationships," the Anglican Communion News Service reported back then.
The new marriage rites in Resolution A037 proposed allowing the options of using the words "wife," "husband," "person" or "spouse," making them applicable for both heterosexual and same-sex couples.
In December 2014 Welby admitted, however, that the 80-million strong global church body may indeed experience a schism due to issues such as gay marriage and female ordination.
"I think, realistically, we've got to say that despite all efforts there is a possibility that we will not hold together, or not hold together for a while," Welby said in an interview back then, though he suggested it would only be a "temporary" separation.
"I could see circumstances in which there could be people moving apart and then coming back together, depending on what else happens," he added.