Episcopal Church Launches Investigation Amid Suspension of 3 Officials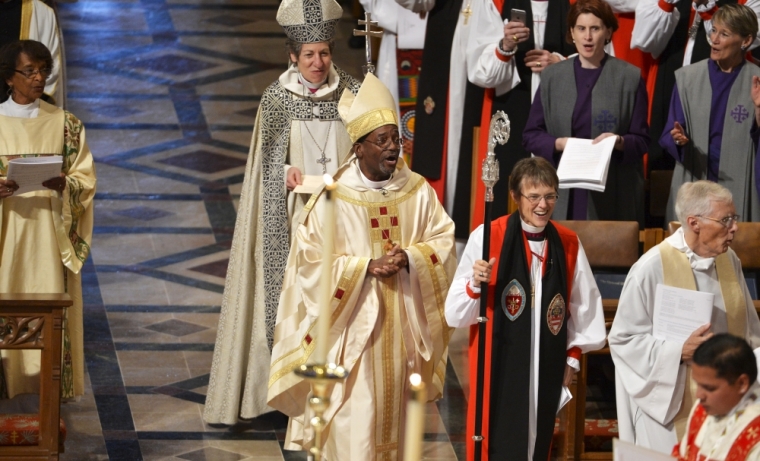 The Episcopal Church has announced that there will be an independent investigation conducted of the denomination following the suspension of three senior management officials.
Presiding Bishop and Primate Michael Curry released a statement Friday noting that a firm was selected to conduct the investigation.
"I have today engaged a law firm to conduct an independent investigation of the concerns that led me to place three members of senior management on administrative leave last week," Curry said.
"[They have] begun a review of the concerns that have been raised, and is expected to brief me about its plan for the investigation early in the new year."
Earlier in December, Curry sent an official letter to Episcopal Church staff explaining that three senior officials were placed on administrative leave based on concerns about potential misconduct within the Domestic and Foreign Missionary Society.
The three were Bishop Stacy Sauls, chief operating officer; Samuel McDonald, deputy chief operating officer and director of mission; and Alex Baumgarten, director of public engagement.
In his letter, Curry stated that his decision to put them on leave "should not be confused with a finding of fault, but is necessary to allow us to find clarity."
"We are taking these allegations seriously and there will be a full and fair examination of the concerns that have been raised," wrote Curry. "To protect the integrity of that process, we will not be able to say more about the concerns at this time. I ask that you pray for all who are involved and who are impacted by this situation."
Jeff Walton, Anglican program director at the Institute for Religion & Democracy, wrote on Dec. 11 that the recent administrative shakeup may be an example of the "recent tensions between church staff and Episcopal Church Executive Council, an elected body that convenes in the three year period between General Conventions."
"On Nov. 18, a concealed audio recording device was found during a meeting of the Executive Council in Linthicum Heights, Maryland. The device was placed near the table where Curry and Episcopal House of Deputies President Gay Clark Jennings had been seated during plenary sessions," wrote Walton.
"At several points in the meeting, the council went into executive session and staff and visitors were asked to leave the room. Participants were asked to check their tabletops and to look under their tables for any additional devices, none were found."
The firm chosen to conduct the independent investigation was Curley, Hessinger & Johnsrud LLP, of New York and Philadelphia.
According to its website, the Curley firm describes itself as specializing in employment and labor law, with founding partner Michael Curley having over 25 years' experience.