Anna Faris Talks Relationship Mistakes Amid Separation From Chris Pratt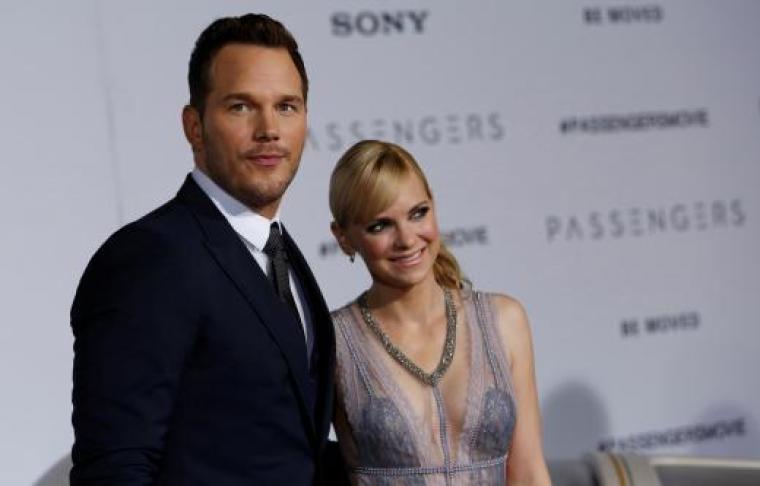 Anna Faris is speaking up after reports of her separation from fellow actor Chris Pratt surfaced last week and her estranged husband released public statements.
Faris, the 40-year-old "Mom" actress and comedian, took to her Unqualified podcast this week which offers relationship advice and commentary to listeners. In this week's episode, Faris attempted to help a caller discover her independence in a relationship while reflecting on her own.
"Life is too short to be in relationships where you feel this isn't fully right or somebody doesn't have your back, or somebody doesn't fully value you," Faris told the caller. "Don't be afraid to feel your independence if things aren't right."
While she did not refer to Pratt directly, Faris did get personal about mistakes she made in her relationship.
"I made that mistake I think a little bit like, 'I'm checking my relationship off the list,'" she said. "And if that would be the final piece of advice I could give you, that would be know your worth, know your independence."
Just months ago, Faris was speaking positively about her marriage when Pratt received a star on the Hollywood Walk of Fame monument in Hollywood, California.
"This is actually a thank-you speech. I'm the beneficiary of all this because I get to spend every day with this wonderful man ...," Faris said in her speech last April, according to The Hollywood Reporter. "I know that if our circumstances were different and we weren't as fortunate to be standing here and living our Hollywood life, we would be happy in the woods together, I think."
However, earlier this month the pair released a joint statement about their separation.
"Anna and I are sad to announce we are legally separating. We tried hard for a long time, and we're really disappointed," Pratt posted on Facebook. "Our son has two parents who love him very much and for his sake we want to keep this situation as private as possible moving forward. We still have love for each other, will always cherish our time together and continue to have the deepest respect for one another."