Anne Graham Lotz Ready to Vote for Trump, Says He Can Change Like Biblical King Nebuchadnezzar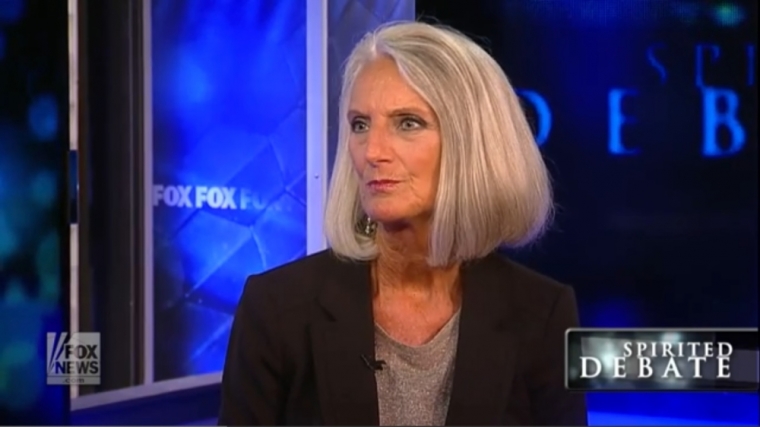 Anne Graham Lotz, the daughter of famous evangelist Billy Graham, says she is ready to vote for Republican Presidential candidate Donald Trump at the November elections, expressing hope that he can change and become a man of God like King Nebuchadnezzar in the Bible.
"The Democratic Party has so come against God in some of their major issues, that I'm not sure I can vote for the Democratic platform. But whoever is on the Republican side, I will vote for and pray for whoever that is," Lotz said in an interview with Fox News, published on Monday.
When asked whether she can vote for Trump, who is likely to secure the nomination but has faced pushback from notable Evangelical Christians, such as Southern Baptist Convention leader Russell Moore, Lotz said the Bible is full of examples of kings who have changed their ways.
"My faith is not in a person, my faith is in God. If God can use Nebuchadnezzar in Daniel's day — Daniel served under Nebuchadnezzar, and at the end, Nebuchadnezzar professed faith in the God of Daniel" — then He can use Trump, too, she argued.
"A man, doesn't matter who that person is, but God's people need to pray for that person, that he will turn to God, and who knows," she added.
Lotz, who was recently chosen as the new chairman of the National Day of Prayer Task Force, talked about her newly released book, The Daniel Prayer: Prayer That Moves Heaven and Changes Nations, based on the story of Daniel as found in the Bible.
She argued that America is in need of such a big, life-changing prayer event in order to reverse the course that the nation is taking.
"I think legally, educationally, institutionally, governmentally — in so many ways, we are abandoning our faith in God, and we are abandoning God. And when you do, the Bible says God will back away from you and abandon you," the evangelist said.
"The hope is, when we choose to render our hearts and repent from our sins, and tell God 'we're sorry, we want you back in,' that He would return to us, and once again bless us and have favor on us."
Lotz further emphasized that all of the presidential candidates need prayer: "I would pray for the candidates, each one of them, that they would seek God's wisdom, they would seek God's mercy and His favor, and if they don't, I pray that any decision they make, anything they do outside of God's direct will, will be bound, and they won't be able to succeed in it."
Trump, who has said that he is a Presbyterian Christian, has in the past been compared to other biblical figures, such as the ancient Persian King Cyrus, who allowed the Jewish people to return to their homeland.
Michael Brown, the host of the nationally syndicated talk radio show "The Line of Fire" and president of FIRE School of Ministry, addressed both comparisons in an op-ed for The Christian Post back in March, and wrote:
"Could Donald Trump, then, be a modern day Cyrus? Could it be that Trump, like Cyrus, clearly does not know the Lord in a real and personal way but could still be used by God to accomplish His purposes?
Is Donald Trump a Cyrus or a Nebuchadnezzar, if either?"
Brown offered: "As the saying goes, let God be God, meaning, it's up to Him to do what He wants to do. Only He can answer this question for sure."