Another Ancient Christian City in Syria Being Terrorized by Islamic Rebels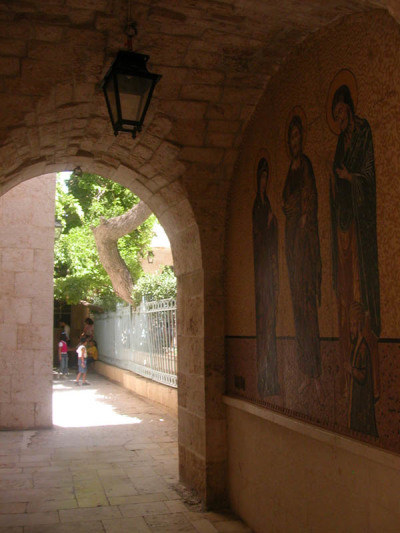 The ancient Christian Syrian city of Saidnaya has recently come under threat from "Islamist militas," who have been raiding and terrorizing the village.
According to Fides, "Islamist militias from Yabroud and the Lebanese mountain" have been preying upon the village. Earlier this week, one of the raids killed a Catholic man.
Saidnaya is one of several mountainous villages located north of Damascus that has long been home to Christians and whose residents still speak Aramaic - the language believed to be the same Christ spoke. Many ancient monasteries and churches from the Byzantine Empire and Middle Ages populate the area and Saidnaya is well-known as a center of Christian pilgrimage.
Yet despite the longevity of the Christian population, since the start of the civil war, the region has taken a turn for the worse. Maaloula, a nearby village with a similar history, was recently taken over by al-Qaeda linked rebels and military fighting, forcing its 2,000 Christian residents to flee.
Saidnaya Christians believe that the violence is being used to strategically terrorize and ultimately drive them out.
"This is banditry but it is also a vendetta against Christians. We would not want to give a meaning to these acts of religious persecution, but they are targeted attacks that have the effect of creating confusion and fear among civilians," one Saidnaya Christian priest told Fides.
"Today the people of Saidnaya are afraid of having the same fate as Maalula," he added.
Maaloula Syrian Christians now living in Damascus decried the lack of action being taken to protect them from the rebel groups.
"We appeal strongly to the international community. Nobody helps us, Islamic radicalism is becoming more discriminatory. We feel unprotected. No one does anything to prevent these human right abuses: we ask the U.N. Commission in Geneva to intervene," one of the representatives told Fides.
Despite this hardship, the persecution is actually bringing people closer to their faith, said Sister Carmel, who is working with displaced people in Damascus.
"Among the Syrian Christians, who are more and more vulnerable, there is a spiritual awakening, a renewed impetus in faith, prayer and interfaith closeness," she told Fides.