Another powerful earthquake kills at least 8 in Turkey and Syria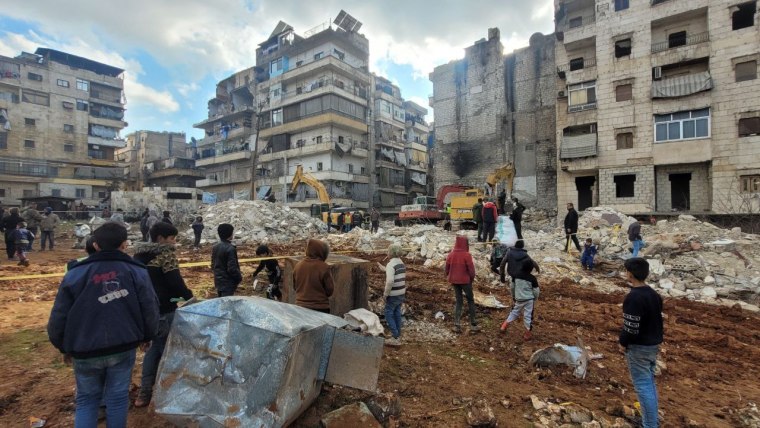 Another earthquake struck Turkey's Hatay province near the Syrian border, killing at least eight people and injuring hundreds of others on Monday night, about a fortnight after a massive tremor killed over 47,000 people and damaged thousands of homes. Christian groups are in the area to provide relief.
At 6.4 magnitude, the new earthquake's epicenter was in the town of Defne. The quake was also felt in Jordan, Cyprus, Israel, Lebanon and even Egypt, The Associated Press reported. A second magnitude 5.8 temblor and dozens of aftershocks followed.
At least six people died and 294 others were injured with 18 in critical condition in Turkey, according to that country's disaster management authority, AFAD. Across the border in Syria, a woman and a girl died in the provinces of Hama and Tartus, according to pro-government media outlets. 
According to the White Helmets (also known as Syria Civil Defense), over 130 people were injured in rebel-held areas of northwest Syria. At least six people were wounded in Aleppo, Al Jazeera reported.
Several people were still trapped under rubble in Turkey on Tuesday.
"I thought the earth was going to split open under my feet," a young mother in the area, Muna al-Omar, told Reuters.
Turkish Health Minister Fahrettin Koca was quoted as saying that some hospital buildings also cracked in the latest earthquake, requiring patients to be evacuated.
U.S. Secretary of State Antony Blinken said Monday that Washington is willing to help "for as long as it takes," even as the U.S. State Department said America's humanitarian assistance for Turkey and Syria had reached $185 million.
Evangelical Christian relief group Samaritan's Purse, which has nearly 100 disaster assistance response team members on the ground in Turkey, said in a statement to The Christian Post that its Emergency Field Hospital in Hatay province is uniquely positioned to immediately begin meeting emergency needs of those affected.
The group, whose doctors and nurses have treated nearly 1,000 patients and performed dozens of surgeries since Feb. 13, said the field hospital experienced "an influx of patients as ambulances rushed to the field hospital carrying newly injured patients."
"I just returned from Turkey where I saw first-hand the devastation caused by the earthquakes," Franklin Graham, president of Samaritan's Purse, said. "Today's quake caused more injuries and damage, but it also traumatized survivors. We are seeing patients with broken bones and other earthquake injuries. I can't imagine the fear these families are experiencing. They need our prayers, and they need to know that God loves them and they are not alone."
The Union of Medical Care and Relief Organizations, an independent medical relief foundation whose staff are also receiving and treating victims, told CP in a statement that most of the injuries were a result of people panicking, as many even jumped from buildings during the quake.
"The region has been experiencing hundreds of aftershocks since the initial earthquake," the charity said in a statement. "Many more buildings could collapse after these earthquakes as a result of weakened foundations and structures from the previous earthquake and aftershocks."