Answers in Genesis Geologist Accuses Grand Canyon National Park of Religious Discrimination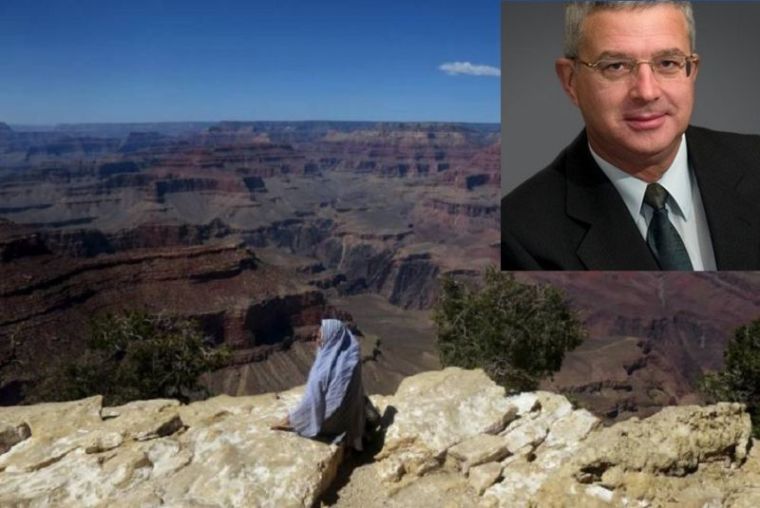 Andrew Snelling, a Christian research geologist who also serves as the editor-in-chief of the online Answers Research Journal and director of research for Answers in Genesis, has accused the Grand Canyon National Park of discriminating against him because of his religious views.
Answers in Genesis, according to the organization's website, is "an apologetics ministry, dedicated to enabling Christians to defend their faith and to proclaim the Gospel of Jesus Christ effectively."
The group, founded by renowned Young Earth Creationist Ken Ham, focuses particularly on providing answers to questions surrounding the book of Genesis which they describe as "the most-attacked book of the Bible."
"We also desire to train others to develop a biblical worldview, and seek to expose the bankruptcy of evolutionary ideas, and its bedfellow, a 'millions of years old' Earth (and even older universe)," the website says.
In a civil complaint filed Tuesday in the U.S. District Court of Arizona against the Grand Canyon National Park, Snelling charged that federal officials denied him a research permit because of his religious beliefs.
In the complaint, Snelling charged that his attempts to collect rock samples were blocked by officials who relied on consultants who made disparaging remarks about him.
"The actual reason behind the rejection was because of Dr. Snelling's Christian faith and scientific viewpoints informed by his Christian faith," says the complaint cited by 12 News.
The Christian Post reached out to Grand Canyon National Park for comment Tuesday but a response was not immediately available.
Snelling, who has a Ph.D. in geology from the University of Sydney in Australia, has been with Answers in Genesis since 2007. He speaks on various topics such as the Flood, fossils, and the Grand Canyon which "defies the explanations offered by evolutionary geologists."

He had previously been allowed to conduct research in the Grand Canyon, according to the complaint, but faced unusual administrative roadblocks during his most recent research application beginning in 2013. Public records cited by 12 News showed that researchers who reviewed Snelling's proposal dismissed it as "outlandish" and "dead end creationist material."
"One reviewer cited Dr. Snelling's affiliation with a 'Creation ministry' and attacked his scientific credentials. Another stated that Dr. Snelling's interests are 'inappropriate' and that the research should not be allowed because 'ours is a secular society as per our Constitution,'" a release from Alliance Defending Freedom said.
"The scientists should be debating the science and the government should not be coming in and saying, 'Well you're a Christian, you're not the right kind of scientist,'" Attorney Gary McCaleb of Scottsdale-based Alliance for Defending Freedom, which filed the complaint, told News 12.
The Alliance Defending Freedom explained in a released that for three years "park officials ran him (Snelling) through a gamut of red tape."
"Scientists will always look at data and challenge one another's interpretations of the information," McCaleb said. "Such disagreement is how science works. But when the government starts refusing access to even collect the information because it dislikes one scientist's views, it undercuts science and violates the law. And this case perfectly illustrates why President Trump had to order executive agencies to affirm religious freedom, because park officials specifically targeted Dr. Snelling's religious faith as the reason to stop his research."
Attorney Michael Kitchen further noted in the release: "The government isn't allowed to discriminate against someone based on their viewpoint, and National Park officials have absolutely no legal justification in stopping a scientist from conducting research simply because they don't agree with his views. Using someone's views to screen them for a government benefit is unconstitutional."