Anti-Terror Crackdown: Over 5,000 People Arrested in Bangladesh to Protect Christians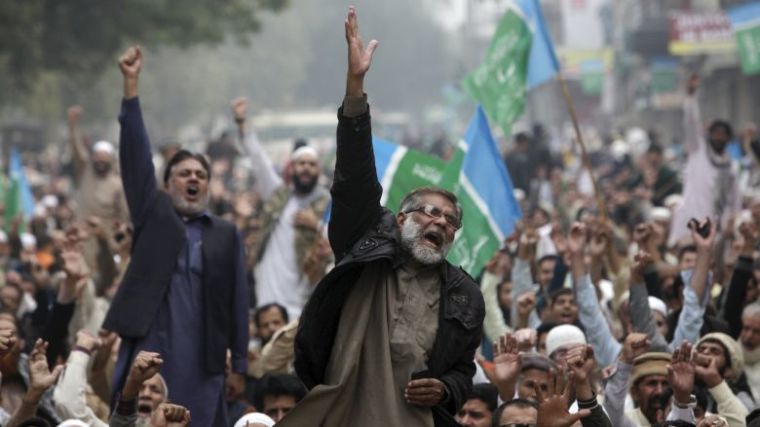 Authorities in Bangladesh arrested more than 5,000 people over the weekend in connection to Islamic terror, seeking to stand up to the growing wave of attacks against minorities, including Christians and atheists, in the South Asian country.
The Telegraph reported that a number of those arrested in police raids are known Islamic militants who have organized a series of attacks on minority communities in the past year.
The murder of the wife of a police superintendent who had been investigating such attacks is believed to have prompted the large-scale response, which also led to shootouts with some of the militants, in which five suspected terrorists were killed.
Prime Minister Sheikh Hasina vowed to catch "each and every killer," Sky News added.
"It may take time, but God willing, we will be able to bring them under control," Hasina added.
"Where will the criminals hide? Each and every killer will be brought to book."
Shahriar Kabir, the general secretary of the South Asian People's Union Against Fundamentalism and Communalism, who is believed to be on the extremists' hit list, said that such action should have happened much sooner.
"I welcome this special drive. It should have been taken much earlier."
Others, however, such as the Bangladesh Nationalist Party, the government's main opposition, accused officials of using the crackdown as an excuse to go after opponents.
"In the name of an antimilitant drive, the government is arresting opposition activists, including BNP and other antigovernment people," said Ruhul Kabir Rizvi, the party's senior joint secretary general.
Extremists linked to the Islamic State terror group are also believed to have been operating in Bangladesh. Just last week, police reported the brutal killing of a Christian man who served as a gardener at a church, which was later claimed by IS.
Sixty-five-year-old Sunil Gomes was hacked to death right after Sunday prayers, authorities said.
Father Bikash Hubert Rebeiro from the Bonpara Catholic Church said that Gomes was "known for his humility."
"He attended Sunday prayers at my church and then went to his grocery store. The next thing we know he was hacked to death. I can't imagine how anyone can kill such an innocent man," Rebeiro said.
Atheist bloggers and writers have also been targeted and hacked to death. Suspected Islamic radicals reportedly chanted "Allahu Akbar" as they killed 28-year-old university student Nazimuddin Samad in Dhaka during another attack in April, punishing him for campaigning for secular causes and speaking out against radical Islam online.
United Nations Secretary General Ban Ki-Moon and other world leaders have been calling on the government to protect freedom of expression by cracking down on those that seek to suppress it.
"He (Ban Ki-Moon) calls on the government of Bangladesh to bring those responsible for the murder of Neel and the other bloggers to justice in an expeditious manner and act to ensure that all Bangladeshis can enjoy freedom of expression and all other human rights without fear," the U.N. said following the murder of another atheist blogger, Niloy Neel.