Professor Killed in Bangladesh by Islamic Extremists Believed in God, Says Daughter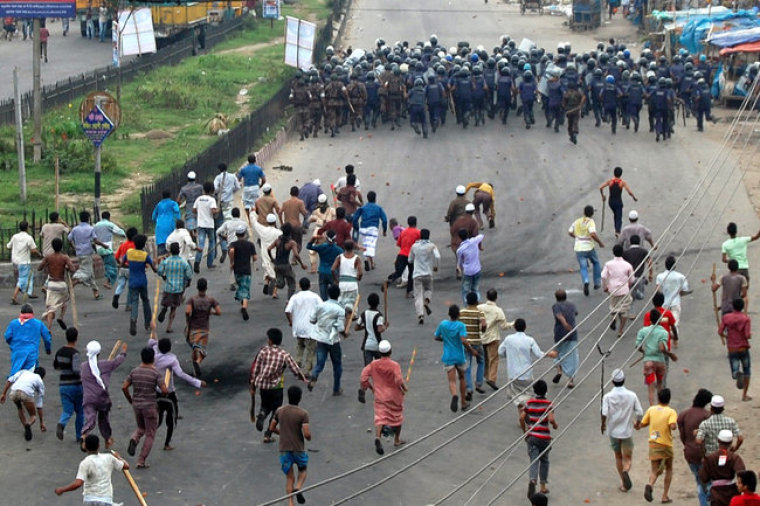 The daughter of a Bengali professor who was killed by an Islamic extremist for allegedly being an atheist said her father believed in God.
Rezaul Karim Siddique, an English professor at Rajshahi University, was brutally murdered in a machete attack as part of a recent wave of violence against nonbelievers in the predominantly Muslim country.
Rizwana Hasin, daughter of the deceased, told the BBC that her father did in fact believe in God.
"We still don't know what was the reason. Maybe [a] misunderstanding, maybe something else. It's still a maybe for me and it's still a maybe for my family," said Hasin, as reported by the BBC on Sunday.
Over the past couple years, there have been an increasing number of violent attacks against atheist bloggers and writers in the predominantly Islamic Southeast Asian nation.
Victims include blogger Niloy Neel, killed last August in his home and Avijit Roy, who was murdered last February after leaving an event near the University of Dhaka.
Neel, along with other victims, was on a list of over 80 bloggers in Bangladesh that Islamic extremists are targeting, according to the BBC.
"It was originally submitted to the government with the aim of having the bloggers arrested and tried for blasphemy. The groups which wanted bloggers arrested told us they have no knowledge of who is behind the killings," reported the BBC last year.
"Bangladesh is officially secular but critics say the government is indifferent to attacks on bloggers by Islamist militants. Two people have been arrested, but no one charged, in connection with this year's killings …"
Earlier this month secular blogger and law student Nazimuddin Samad was murdered via a machete attack in Dhaka.
The recent wave of religiously-motivated attacks have also include Christian victims, such as 68-year-old Hossain Ali, who was murdered by two assailants in the city of Kurigram.
Hasin's comments about her recently murdered father's religious beliefs come as Bangladeshi police have detained a suspect in Siddique's murder.
"Bangladeshi police detained a student Sunday in the hacking death of a university professor a day earlier in Rajshahi, Deputy Police Commissioner Nahidul Islam said," CNN has reported.
"Authorities had said earlier that the student had been arrested. Police are not releasing the student's name or any details about him or her."