Apollo Quiboloy, Megachurch Pastor Who Claims to Be Appointed Son of God, Detained With Piles of Cash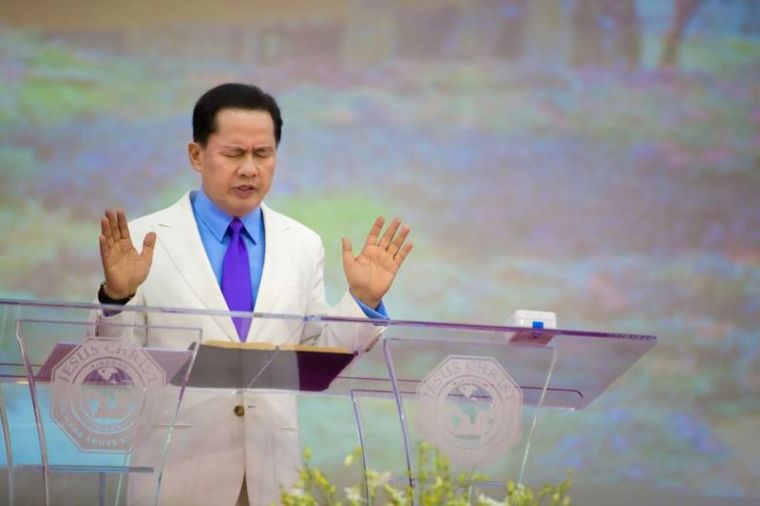 Apollo Quiboloy, a controversial megachurch pastor from the Philippines who boasts some 6 million tithing followers in that country and worldwide, was detained by federal agents in Honolulu, Hawaii, last Thursday after some $350,000 in cash and parts to assemble military-style rifles were discovered on his private jet.
Quiboloy, who leads the Kingdom of Jesus Christ Church, was among six people on his Cessna Citation Sovereign when Customs and Border Enforcement agents boarded it just before departure and found the cash and gun parts, Hawaii News Now reported. The cash was all neatly folded $100 bills stuffed inside socks in a suitcase.
Felina Salinas, 47, of Makakilo who was the only U.S. citizen on the jet, told authorities the cash was hers and she was arrested. It is against federal law to take more than $10,000 out of the country without declaring it. Salinas, who appeared in court on Wednesday, is the business manager of a branch of Quiboloy's church in Hawaii and a loyal supporter. She only declared $40,000 so she was charged with attempted bulk cash smuggling.
The pastor's jet, said to be worth at least $15 million, remains in Hawaii and the federal government is reportedly working to seize it. Quiboloy, who was reportedly in Hawaii for a concert, returned to the Philippines on a commercial flight.
Salinas was released on $25,000 bond and she is scheduled to return to court on Feb. 27.
Quiboloy, who is a former member of the United Pentecostal Church, founded the Restorationism church in 1985 after he said he received a calling from God. According to Asia Times, God came to his mother in the form of a cloud after he was born, and declared, "That's my son."
"When the Father called me, He isolated me in two mountains. He let me go through some spiritual experiences that I never had before. He said, 'I'll give to you the spirits of these ministries: the mosaic, solomonic and the prophetic ministries.' And in those visions, I (and many others) saw myself standing, as three, big, spirit-like men entered my body. The interpretation was of the three ministries – the mosaic, the solomonic, and the prophetic ministry – entrusted to me by the Father," he notes on the church's website. He calls himself the appointed son of God.
Since his calling, Quiboloy has grown wealthy and is a longtime friend of controversial Philippine President Rodrigo Duterte.
He claims to have 4 million tithing followers in the Philippines, 2 million more overseas, and reaches 600 million viewers worldwide through his TV station, Asia Times said.
In a 2010 interview with ABC News, Quiboloy said every member of his kingdom shared his wealth and is welcome to stay at his mansion. He further noted that God revealed to him in 1983 that he should own a jet and argued that everyone should accept what they get from God in life, even if it is poverty.
"If it is not God's will for me to have these things I have, you can take it away," he said. "It is God's will that we follow. ... If he wanted me to live like a rat, if he wanted me to live in wealth or in poverty, it does not matter to me. Put me there and I'll be happy as long as it's God's will."