Appeals Court Strikes Maryland City's Law Forcing Pro-Life Centers to Promote Abortion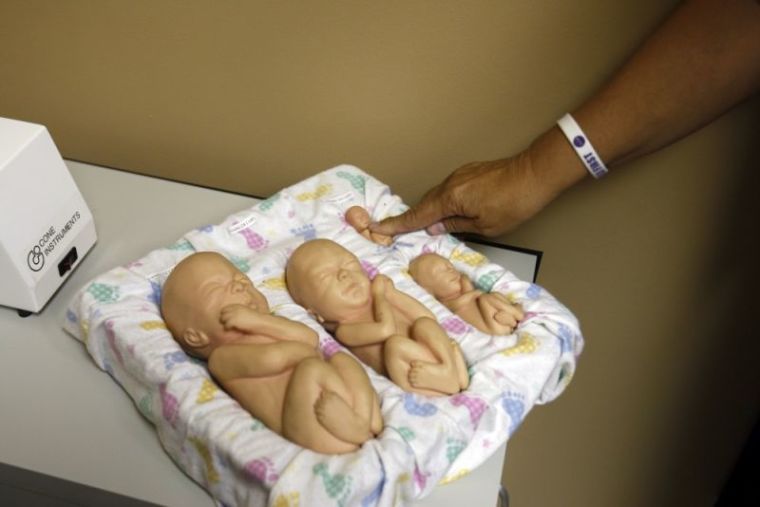 A three-judge panel of the Fourth Circuit Court of Appeals has struck down a Maryland city's law that forced a pro-life center to post disclaimers at their facility about not providing abortions.
The panel ruled unanimously last Friday that a Baltimore ordinance requiring the Greater Baltimore Center for Pregnancy Concerns to post signs at their building saying they will not refer for abortions violates the pro-life group's First Amendment rights.
Judge J. Harvie Wilkinson III, who authored the panel's decision, concluded that the ordinance forced "a politically and religiously motivated group to convey a message fundamentally at odds with its core belief and mission."
"This court has in the past struck down attempts to compel speech from abortion providers. And today we do the same with regard to compelling speech from abortion foes," wrote Judge Wilkinson.
"We do so in the belief that earnest advocates on all sides of this issue should not be forced by the state into a corner and required essentially to renounce and forswear what they have come as a matter of deepest conviction to believe."
In December 2009, the City of Baltimore enacted a law called Ordinance 09-252, which compelled pro-life pregnancy centers to prominently post a sign at their waiting room explaining that they do not provide or refer women for abortions or birth control.
The Greater Baltimore Center, a Christian nonprofit organization, sued city leadership over the ordinance and in January 2011, District Court Judge Marvin J. Garbis ruled in their favor.
"By no means is the disclaimer requirement the least restrictive means of combating false advertising. Defendants claim that in passing the Ordinance, they seek only to mitigate the impact of deceptive advertising," wrote Judge Garbis in 2011.
"Yet the Ordinance does not provide a 'carve-out' provision for those limited-service pregnancy centers which do not engage in any deceptive practices. The disclaimer requirement is imposed irrespective of how forthcoming and transparent a pregnancy center presents itself."
Pro-life activists are celebrating the panel's ruling, with Deanna Wallace of Americans United for Life saying in a statement last Friday that her organization was "extremely pleased" with the decision.
"The ordinance in the Baltimore case is a blatant attempt to undermine the life-affirming work of pregnancy care centers by forcing the posting of messages about abortions in their facilities," stated Wallace.
"Clearly, the abortion industry feels threatened by the ability of these dedicated pregnancy care centers to provide women with alternatives to abortion, and is trying to protect their profits by forcing pro-life pregnancy centers to promote abortion."
The ruling comes as the United States Supreme Court is expected to hear oral arguments in a lawsuit centered on a similar state law in California.