Approaching God With Confidence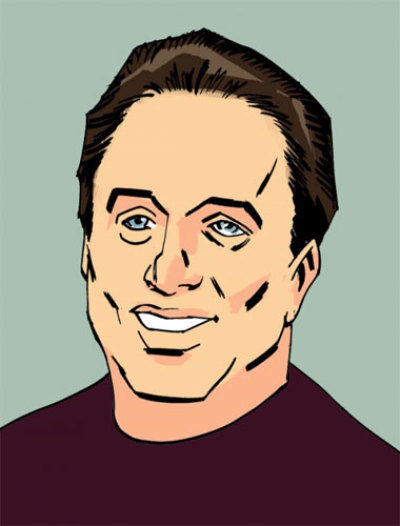 How comfortable are you when it comes to approaching God? Do you tend to be quite bold when talking to the Lord, or rather timid? Would you describe your prayer life as being weak, or strong? Are you eager to enter God's presence, or is communicating with your Creator one of the last things you tend to do?
Thankfully, there are some practical steps you can take to improve your communication with God, and to dramatically increase your desire to talk to Him.
First of all, it is critical to understand the only legitimate basis upon which anyone has the right to approach God. Since we are sinful, we are not by nature worthy of entering the Lord's presence. God is perfect in holiness, whereas each one of us falls far short of God's requirements and the Lord's perfect standard.
So what is a person to do?
Our only hope is to turn to God's Word, where believers in Jesus are given plenty of encouragement: "In Christ and through faith in Him we may approach God with freedom and confidence." (Eph. 3:12) That is to say, Jesus makes us acceptable to our Father in heaven, and our relationship with Christ through faith grants us entrance into God's presence. Christians are those people who have been spiritually born into God's family.
As a child of God, you now have the "right" to approach God. Jesus earned your access to the Father by dying on the cross for your sins and bringing you into this spiritual place of grace. You are no longer "under the law," but rather, you are justified before God as an "heir of eternal life." (Titus 3:7) As a believer, you are trusting God for your eternal protection. And so you can certainly trust Him for any concerns in this world as well.
"He who did not spare His own Son, but gave Him up for us all — how will He not also, along with Him, graciously give us all things?" (Romans 8:32)
Stop and think about it. Do you know anyone else who would sacrifice their only son for your eternal benefit? Even if you could find such a person, no one other than Jesus would be able to pull it off because only Christ is worthy to pay for our sins. The punishment that we deserve required a perfect sacrifice. (Heb. 9:1-28) And since this sacrifice has been made, believers are free to approach God with confidence because we now belong to God forever.
You can call upon the Lord at any moment of the day. The "right" to freely approach God with confidence is something you have been given on account of what your Savior did for you on the cross.
So does this mean that God will give me whatever I want? Well, yes and no. God will give us whatever is in line with His will for our lives.
"This is the assurance we have in approaching God: that if we ask anything according to His will, He hears us. And if we know that He hears us — whatever we ask — we know that we have what we asked of Him." (1 John 5:14,15) You see, in order for any request to be granted, it needs to be in alignment with God's will. And in order for us to discern God's will, we need to fill our mind with God's Word and walk closely with our Lord and Savior.
A close walk with Christ is essential to having your prayers answered. Believers who walk closely with Christ are able to discern what petitions to bring before the Lord. We are not wise enough to make this discernment by our own wisdom or strength. As a believer, "it is God who works in you to will and to act according to His good purpose," (Phil. 2:13) and it is God who empowers your prayers with confidence as you "pour out your heart to Him." (Psalm 62:8)
Jesus said, "If you remain in me and my words remain in you, ask whatever you wish, and it will be given you. This is to my Father's glory, that you bear much fruit, showing yourselves to be my disciples." (John 15:7,8)
Nothing gives a believer more confidence than "remaining in Christ" moment by moment. That is to say, it is critical for Christians to "practice the presence of God" by keeping our thoughts on the Lord and filling our mind with Scripture. The Holy Spirit within a believer enables us to maintain an inner life of sweet fellowship with the Lord even during the busyness of daily activities. It is the only way to flow in peace, power, and Christ-centered confidence. Our boldness comes not from ourselves, but from the One who lives within us.
As the apostle Paul wrote, "I can do all things through Christ who strengthens me." (Phil. 4:13) Paul clearly understood the source of his forgiveness, salvation, peace, endurance, and confidence.
The key to approaching God with confidence is summed up in Hebrews 3:1: "Therefore, holy brothers, who share in the heavenly calling, fix your thoughts on Jesus."
If we turn our thoughts toward sin rather than keeping our mind on Christ, we lose much of the spiritual power and confidence that comes from a close walk with the Lord. Forgiveness produces confidence, and daily repentance helps us remain "in the flow" of courageous prayer. The alternative is to be filled with feelings of doom, gloom, shame, and despair. Our focus and our behavior will lead either to confidence before God, or to fear before man.
Do you remember what Adam and Eve did after they disobeyed God's command? They hid from God because they felt ashamed and fearful. (Genesis 3:8-10) They had absolutely no confidence to talk to their Creator because they knew they had deliberately gone against God's instructions.
Thankfully, Jesus has made a way for us to bring our sin, shame, and guilt to God. We can be cleansed, forgiven, and granted a new heart that is overflowing with hope and confidence.
The apostle Paul described the reality of a believer's confidence this way: "May the God of hope fill you with all joy and peace as you trust in Him, so that you may overflow with hope by the power of the Holy Spirit." (Romans 15:13)
Would you like to experience this overflow in your life today? Millions of believers around the world are experiencing this power from God at this very moment, but what about you? Would you like to start approaching God with confidence everyday? If so, be encouraged. The path forward is not complicated.
Simply turn to Jesus in sincerity, repentance, and confident faith. Trust the Lord to wash away whatever is getting in the way of your walk with Him, and ask the Holy Spirit to grant you a persistent passion for fellowship with God through prayer. And then stay under the fountain of God's wellspring moment by moment throughout the day.
There is no better way to live, and no other way to overflow with Christ-centered confidence.
Dan Delzell is the pastor of Wellspring Church in Papillion, Neb. He is a regular contributor to The Christian Post.