Archaeologists Discover Hidden Underground Monastery With Frescoes in Turkey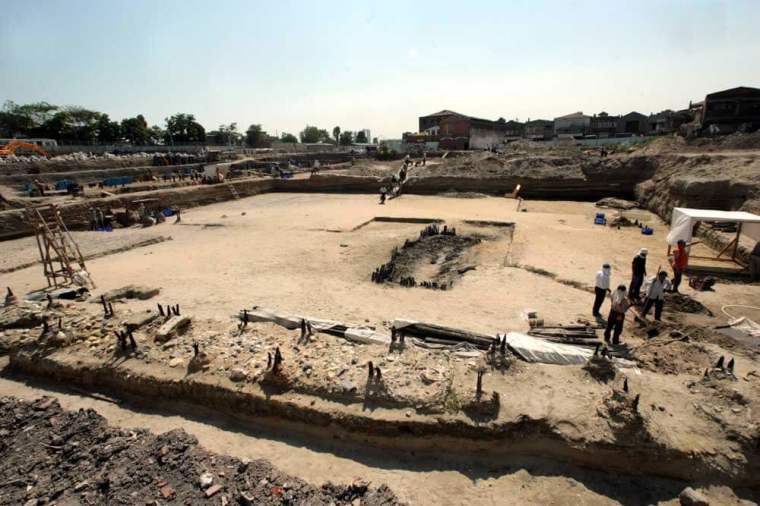 Archaeologists have discovered a hidden underground monastery at the historical site of the Nevşehir Castle in the Central Anatolian province of Turkey.
The monastery, which was found alongside a church complete with frescoes and other artifacts, could date as far back as the fifth or sixth century, researchers say.
Hasan Ünver, mayor of Nevşehir, told Hurriyet Daily News that researchers are in the process of cleaning the monastery, and will soon open up the area to tourism.
"When works first started in the field with [the Turkish Housing Development Administration], nobody knew that there was an underground city. When this place is cleaned, we will open all of the findings to tourism. We are very excited about the works," the mayor said.
"In further stages, the most famous restorers of Turkey and the world will work here. Some parts of these places will open to tourism next year. We have brought the entire area under protection. As cleaning work is done, it will be partially opened," the mayor said.
The mayor added in a interview with the Hurriyet Daily News earlier this month that city planners intend to do more with the 11-neighborhood underground city, where the monastery is located.
"They used to say that there were only some storage places underground. We want to turn this underground city, which is the world's largest one and includes 11 neighborhoods, into a livable place in the city center. We plan to make it a social life center with a conference center and museum," the mayor said.
Turkey has been the site of several major archaeological discoveries, including the recent unearthing of a warrior's tomb in the Silivri district in Istanbul.
Archaeologists have hailed this find as one of the biggest of the year, as it gives researchers insight into the burial practices for warriors in the Bronze Age, nearly 5,000 years ago.
In 2011, Italian archaeologists discovered what they say could be the tomb of Philip, one of Jesus' 12 Apostles, in Pamukkale in southwest Turkey.
Francesco D'Andria, director of the Institute of Archaeological Heritage, Monuments and Sites in Italy, told Discovery News that the location of Philip's tomb was different from where it was originally believed to be.
"St. Philip is considered a martyr. In fact, the church built in his name on the Martyrs' Hill is, for this reason, also called Martyrion, despite the fact there were no traces of the grave of St. Philip. As we were cleaning out the new church we discovered a month ago, we finally found the grave. With close examination, we determined that the grave had been moved from its previous location in the St. Philip Church to this new church in the fifth century, during the Byzantine era," D'Andria said.