Archbishop Condemns Political World for Silence on Christian Slaughter; Former White House Chief of Staff Blames Obama's 'Indifference'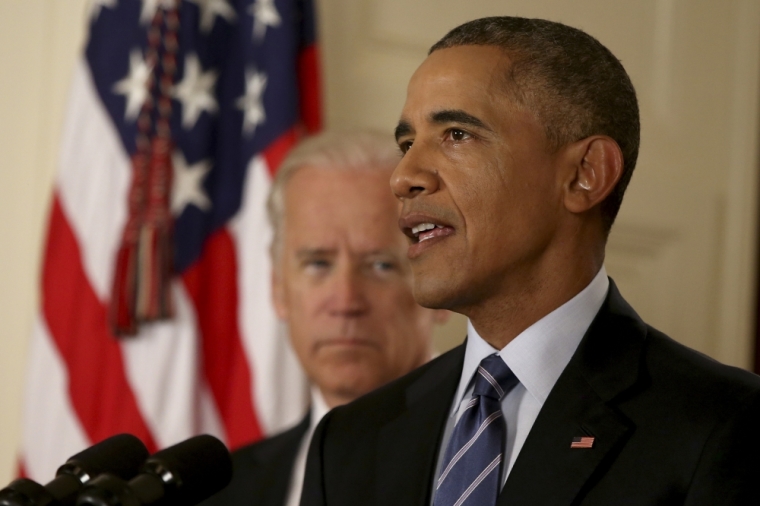 As the plight of Christians across the Middle East worsens, a Jerusalem archbishop has condemned the entire political world for its silence and lack of action on the issue. Former White House Chief of Staff John Sununu has meanwhile pointed the finger at President Barack Obama, accusing the latter of "indifference" in the face of the suffering Christian communities.
Archbishop Maroun Lahham, the Latin Patriarch of Jerusalem's vicar for Jordan, said in an interview that "the international community is absolutely inert, absent, or rather a silent accomplice" in the persecution of Christians, Catholic World News reported.
"The international Christian community, however, has never ceased to send aid to meet the needs of the brothers of the Church," Lahham added. "The political world is absolutely to be condemned, but the world of Caritas helps us, especially the Italian Episcopal Conference."
The comments come in light of reports of tens of thousands of Iraqi Christians facing dire circumstances as refugees, hunted back home by terror group IS, but with little prospects of sustaining a livelihood in Jordan and other neighboring countries.
The U.S. and its international allies have been bombing terror targets across Iraq and Syria in an effort to halt the expansion of IS, though the operation has only seen limited success. Relief groups have also been providing aid to the refugees, but the demand far exceeds the supply.
Sununu, who served as chief of staff during the George W. Bush administration, said on Sunday on AM 970 in New York that congressmen and senators need to "talk some sense into the president."
"It's a tragedy what's happening," Sununu said. "And I cannot believe that this administration, this president, does not understand that there is a concerted effort to destroy the Christian community in Iraq, the Christian community in Syria in particular, and they're being slaughtered."
"There seems to be an indifference in Washington to what is happening there," he added.
Obama has in speeches talked about the U.S.'s commitment to support religious freedom rights around the world, and back during May's National Day of Prayer he said in a statement:
"Millions of individuals worldwide are subjected to discrimination, abuse, and sanctioned violence simply for exercising their religion or choosing not to claim a faith. Communities are threatened with genocide and driven from their homelands because of who they are or how they pray."
Obama continued: "The United States will continue to stand against these reprehensible attacks, work to end them, and protect religious freedom throughout the world. And we remember those who are prisoners of conscience — who are held unjustly because of their faiths or beliefs — and we will take every action within our power to secure their release."
Obama has been criticized for failing to specifically focus on Christian persecution, however, with former Congressman Frank R. Wolf urging the president and United Nations Secretary General Ban Ki-moon to recognize the ongoing mass murder and rape of Christians by IS as a "genocide."
"Genocidal intent can clearly be seen in Islamic State's ideology and mission which is directed toward the creation of a global caliphate that has been purged of every man, woman and child deemed to be an 'unbeliever' through either forced conversion or death," Wolf said in his letter in July.
"In Iraq, this has manifested most clearly in the insurgency's actions against Christians and Yezidis. They have been killed, tortured, kidnapped, raped, sold into slavery, and forcibly removed from their homeland," he added.