Are Baby Boomers Returning to Church?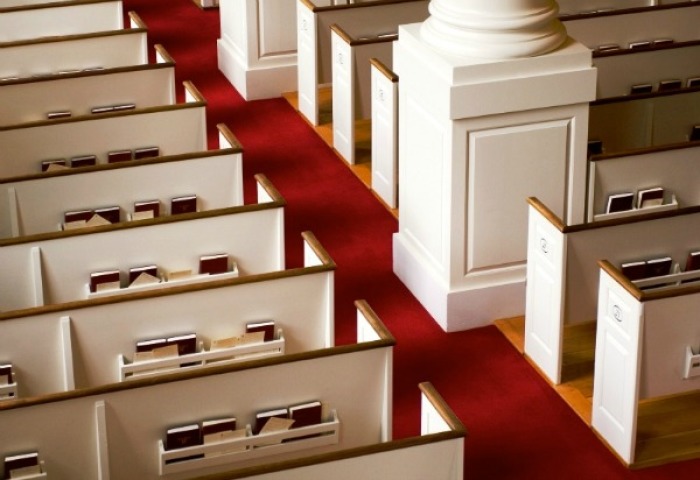 Some Baby Boomers are returning to their faith and church, according to recently released findings from researchers at the University of Southern California.
A survey using data from the Longitudinal Study of Generations found that 20 percent of the 599 Boomers in the study had reported an increase in religious activity over the past few years.
The research was conducted by the USC Edward R. Roybal Institute on Aging and the USC Suzanne Dworak-Peck School of Social Work and funded by the John Templeton Foundation.
Vern Bengston, research professor with the Roybal Institute, said in a statement released last week that the increase in religiousness appeared to be linked to aging.
"Many people become more engaged in religion and more involved in religious activities as they approach the end of life," said Bengston.
"One of the things we found in our study of Baby Boomers — particular among the older Boomers — was that many are now more likely to be churchgoers or engage in spiritual practices than they did in their middle years."
Typically identified as the generation born between 1946 and 1964, Baby Boomers have been blamed by some social commentators for beginning the decline of religion in America.
Michael Youssef, author and head of the ministry Leading The Way, wrote in an op-ed for The Christian Post in February that 1967, known for the "Summer of Love," drug use, and strong interest in New Age philosophy, might have been the year that marked the end of Western civilization.
"Instead of seeking truth from traditional sources, they embraced the call to make their own feelings the final authority," wrote Youssef.
"Today the hippie generation that bought into that irrational, anti-truth message has turned gray and lives on Social Security — but they have taught this antirational message to their children and grandchildren. The message has spread. It now infects not just a generation, but our entire culture."
The USC research comes not long after a Barna Group study found that Generation Z, whose members were born between 1999 and 2015, are considered the least Christian generation in America today.
In a project released in January titled "Gen Z: The Culture, Beliefs and Motivations Shaping the Next Generation," Barna found that 35 percent of Generation Z teens identified as atheist, agnostic or not affiliated with a religion. By comparison, only 30 percent of millennials, 30 percent of Generation X and 26 percent of Baby Boomers said the same.
The Barna study also showed that almost twice as many teens in Generation Z (13 percent) claimed to be atheist than millennials (7 percent).