Are Conservative Christians Being Censored by the Government and Social Media?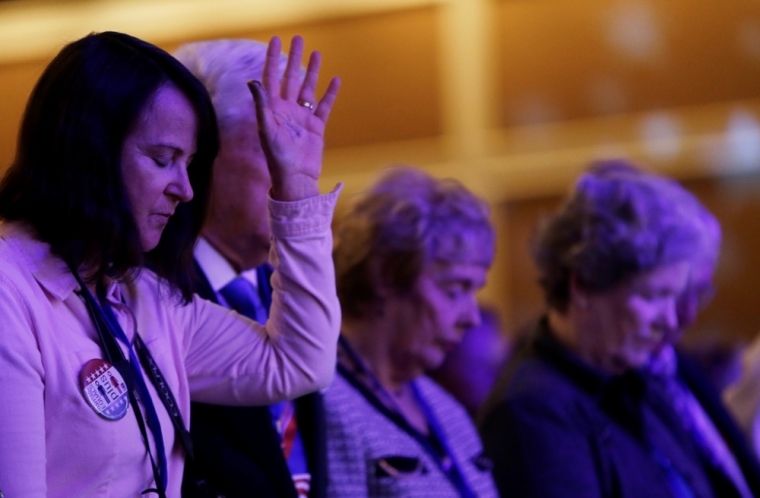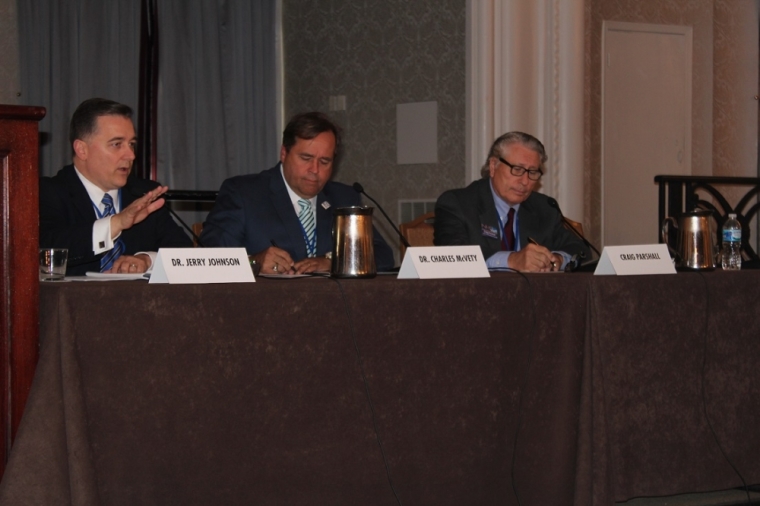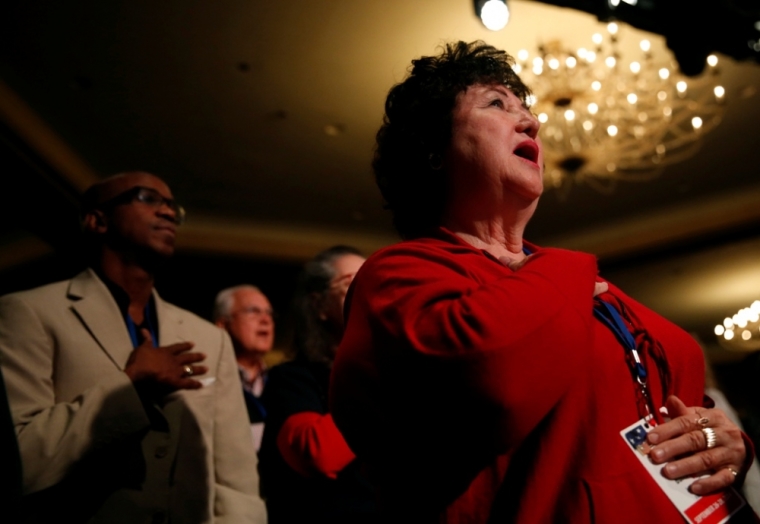 View Photos
WASHINGTON — Attacks on citizens' freedom of speech was a topic of discussion at the ninth annual Values Voter Summit in Washington, where a panel highlighted examples of censorship and government encroachment on religious freedom in the U.S. and Canada.
Charles McVety, president of Canada Christian College, explained that, in Canada, Christian pastors have been fined or censored for expressing socially conservative views on the air or even attempting to do so.
"I have experienced a lot of censorship and have also been censored by our government for not speaking with a politically correct tone," he said, emphasizing that the Canadian government monitors and censors sermons broadcast on television.
He continued, "I have seen, I have watched, and we have studied the freedom of speech being abridged in Europe, and then like a disease it spread to Canada, and then from Canada down to the United States."
As an example, McVety noted one occasion when he described a gay pride event as a "sex pride" event during a sermon he preached that was aired on a Christian television station.
"I didn't use it as a perjorative. In fact, I thought I was being more inclusive because they do not just expose homosexual sex in the parade, they parade every kind of sex down the streets of Toronto," McVety said.
"The censors didn't like this. They had a trial in secret, I had no representation … they then issued their verdict and I was kicked off of that Christian television station."
During an interview with The Christian Post at Saturday's panel dicsussion, Jerry Johnson, president of National Religious Broadcasters who moderated the discussion, agreed with McVety and said there are verifiable examples that show "the government is increasingly encroaching on religious freedom [and the] First Amendment."
Johnson told CP that he chose to be on the panel because he believes there's a pressing "need" to "spread awareness" about the issue.
Examples of Christians and conservatives being censored in recent years included not only incidents involving the government, but also social media outlets, such as YouTube and Facebook.
"We are very concerned that Americans feel like these are neutral platforms. They're using Facebook like they used the telephone 50 years ago to talk to people," Johnson said. "You can't imagine 50 years ago someone saying, 'Oh, they heard our last conversation and they took out my line now.' It has that feel."
Johnson added that he believes there was "a titanic shift" in the political left in the U.S., which once championed the First Amendment on behalf of "the Larry Flynts of the world," but now champions censorship.
"Now all of a sudden, now they're controlling so many of these levers of power. As conservatives we're finding out, actually, we need protections of the First Amendment," Johnson said.
"What pastors have been preaching for the last 300 years in America, what Christians have been believing for 2,000 years, and Jews have been believing for 3,000 years, all of a sudden this is hate speech. All of a sudden this is intolerant. All of a sudden this is verboten."
Regarding the message he hopes Values Voter Summit attendees took from his event, Johnson told CP that awareness was the big goal of the panel.
"Some folks were frustrated that we didn't have the solution — the game plan, the strategy. But the first step we feel like is to raise awareness," Johnson asserted.
"Whether it is the sanctity of human life or marriage, or Islamic terrorism, or so many great causes that conservatives are concerned about today, if we don't have the freedom of speech, all of those causes will be unaddressed."
Craig Parshall, senior vice president and general counsel at NRB, was also on the panel.