Are Small Churches in a 'Death Spiral'?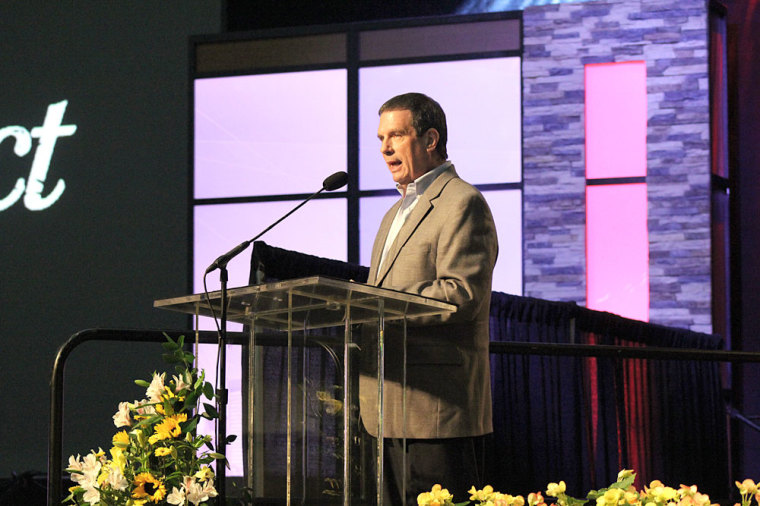 The president of a major research company that frequently measures trends in the church revealed data showing that the smaller the church, the more likely it is in decline. But one small-town pastor says large church size does not necessarily mean good spiritual health and what the American church really lacks is five-fold ministry.
Thom Rainer, president of LifeWay Christian Resources, who has been writing on his blog about trends in the Church, pointed to new research showing that the United States is a nation of small churches, with 61 percent having 100 people or fewer in attendance each week.
"But if your church has fewer than 100 in worship, it is likely to be a declining church. In fact two out of three of these small churches are declining," Rainer said.
His latest research is based on 1,000 randomly selected churches with available data for 2013 and 2016 and shows that 65 percent of churches are declining or plateaued. The margin of error at the 95 percent percent confidence level is +/- 3.1 percent.
Although a fan of small churches, Rainer noted that "there is a direct correlation with the rate of decline in a church and the size of the church. Simply stated, the smaller the church, the greater the rate of decline in attendance."
He went on to explain that the research he conducted reveals that a declining church with 200 weekly worshipers or more declines at a rate of 4 percent each year. A declining church with an attendance of less than 100 declines at a rate of 7.6 percent per year. When the weekly attendance is less than 50, the church declines at a rate of 8.7 percent a year.
"It's a death spiral. Declining smaller churches decline much more rapidly than larger churches. Once the declining church goes below 100 in attendance, its days are likely numbered."
"The life expectancy for many of these churches is ten years or less," he said, summarizing the data.
Charles Reynolds, lead pastor of Joshua House Ministries, a nondenominational church in Gumboro, Delaware, explained to The Christian Post that small numbers are not necessarily a sign of decline.
Reynolds, who is ordained through the American Evangelical Christian Churches body, told CP that he planted the church 12 years ago and insisted that based on where you are (such as a small town) you cannot measure decline by the number of people in church even if those churches aren't necessarily growing in attendance.
"Small churches often do not have all the bells and whistles that other larger churches have," like child care facilities which help attract families, Reynolds said.
But small churches often provide a family feel. Yet absent a sense of mission, they can become silent and function like a "secret organization," he continued.
Reynolds believes that at the root of this decline is what the American church is lacking — a five-fold ministry. He supports a model for evangelizing where churches can but said churches should stay relatively small. Once they grow to a certain size, the church can plant another church.
Five-fold ministry refers to the kinds of ministry offices listed in Ephesians 4:11-16 where the apostle Paul explains that God gave some to be "apostles; some,prophets; and some, evangelists; and some, pastors and teachers." When churches operate with all of these offices there is a more deliberate effort to send the people out to do the work of ministry, not just pay a pastor or two to do the ministry.
"Five-fold ministry is what God's people are to be," Reynolds said. "Church is the people, not a building."
"If we have 15 people in a church who love the Lord and willing to serve Him, they'll get more done than 1,000 people who don't want to do anything."
Reynolds' church may be small in number, averaging about 60-75 per Sunday, but his congregation takes care of approximately 250 homeless people, furnishing tents and propane and heaters for those in need.
Rainer's outlook, however, is not completely gloomy even as the falling numbers appear bleak.
If a church does happen to be growing, "it is highly likely to be growing faster than the community in which it is located," Rainer noted.
"In fact, 91 percent of the growing churches are outpacing the growth of the community. That is a huge number! And it's really good news if we can move our churches from decline to growth," he said.