Argentinian Artists Give Barbie, Ken Doll Makeovers to Resemble Virgin Mary, Jesus Crucified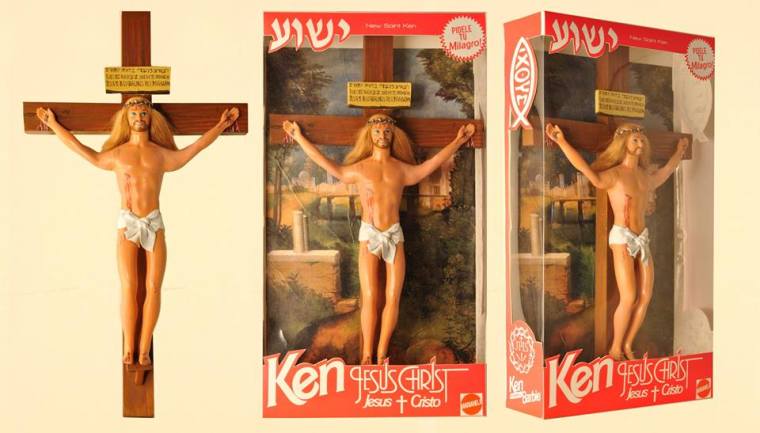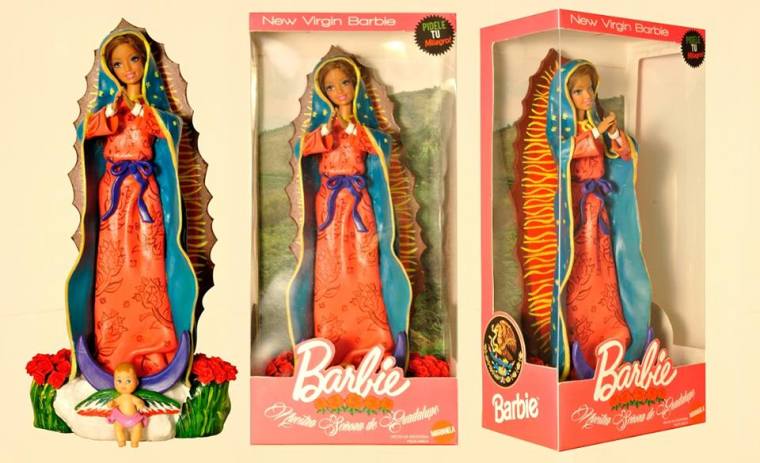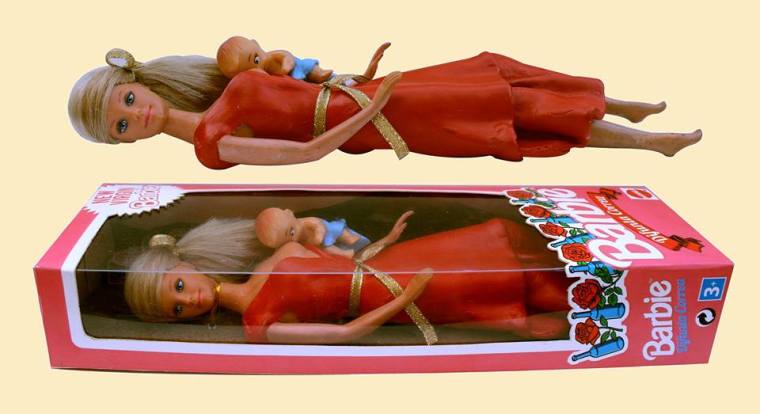 View Photos
Two Argentine artists have given the famous Barbie and Ken Doll toy figures a controversial makeover resembling the Virgin Mary and Jesus Christ crucified on the cross.
Marianela Perelli and Pool Paolini created a set of boxed dolls designed to represent various religious figures that will be on display in an exhibition named "Barbie, The Plastic Religion" in Buenos Aires on October 11.
"If there's a Barbie doctor, a teacher and a police officer, why shouldn't there be a Virgin of Lujan Barbie?" the artists said on their Facebook page. "We respect all traditions and religions but our work is intended to pay homage to these figures. We don't intend to offend any religion."
Perelli and Paolini have 33 dolls in the collection that represent religious figures from Catholicism, Judaism and Buddhism but they decided against creating a Ken Doll in Muhammad's image. The duo took to Facebook to announce that they respect the Islam culture too much to create one.
According to their website, Perelli and Paolini recreated Barbie and Ken Doll as a form of rebelling against a "world where we're rewarded for thinking, feeling and acting all the same."
While they admitted that they expected to be embattled in controversy with Mattel, the Barbie company, the pair said they have not heard from them. Furthermore, they said they were taken aback by the community's response, particularly regarding a religious figure known as Difunta Corea, who is worshipped by some in South America.
"This is so out of place, this is a figure of faith which we care for very much and it is why we patented her image and name years ago," Daniel Rojas, a Difunta Corea worshipper, told a local Argentinian media outlet.  
Local authorities also spoke out against the couple's work, which Perelli admitted made her upset.
"We never imagined that we would have to ask for permission to use the image of Difunta Corea," said Perelli. "Government officials from the city of San Juan called me to tell me that I should have asked for a permit before I created the Barbie, I just couldn't believe it."
Although their exhibition isn't until next month, several art galleries in Argentina have expressed interest in showcasing their work. The couple also announced that they have received an overwhelming amount of purchase orders from other countries.
Perelli noted that in addition to "being rebellious," she began the project because she has been a Barbie lover since childhood. But she said she always "wanted more" since her mother was only able to buy her the Tropical Barbie version when she was younger.
Perelli and Paolini are self-proclaimed artists who are part of the "Lowbrow" underground artistic movement.