Arizona inducing labor on pregnant women against their will bolsters calls for prison reform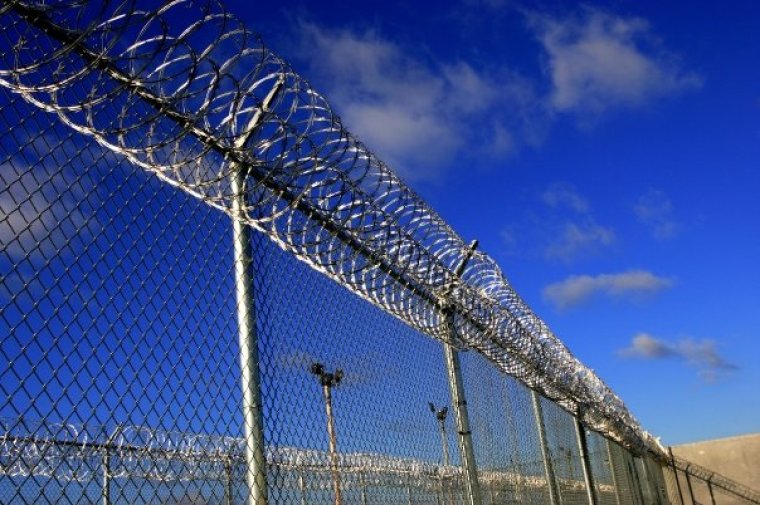 A report alleging that an Arizona prison forcibly induced labor on three pregnant women before their due dates has strengthened calls for prison reform and drawn a response from the governor amid ongoing concerns about the state's treatment of inmates.
Three women serving time at the Perryville prison in Buckeye claim that the prison forced them into labor against their wishes. The prison reportedly told the women that inducing labor was part of its policy, which they believe is intended to somehow reduce liability for the prison.
As The Arizona Republic reported earlier this month, two women, Stephanie Pearson and Desiree Romero, were forcibly induced at 39 weeks gestation in 2022, according to medical records obtained by the outlet. Another woman, Jocelyn Heffner, was 37 weeks pregnant and had labor induced twice during separate incarcerations, once in 2020 and again in 2022.
Naphcare, the state's prison healthcare contractor that took over in October 2022, denied the existence of a policy of forced labor induction. The previous prison healthcare contractor, Centurion, did not respond to questions from the outlet.
A spokesperson for Naphcare informed The Arizona Republic that one incarcerated patient was induced "per hospital specialist's orders as a maternal-fetal safety precaution due to a pre-existing condition." The spokesperson contended that women have a choice if they want to induce labor. However, the three pregnant inmates say that they were not given a choice, nor were they told ahead of time about the induction.
In a statement to The Christian Post, Naphcare stated that it's policies related to pregnancy and labor "follow all state, local and federal regulations, as well as National Commission on Correctional Health Care (NCCHC) and American Correctional Association (ACA) standards."
"Since assuming control of medical care for the state prisons on October 1st, NaphCare has reinforced with medical staff the importance of ongoing patient education about their choice regarding labor induction and birth planning," the Naphcare statement reads. "Although we do not have authority over hospital specialists, we can ensure that NaphCare physicians at Perryville clearly explain to each patient that the choice to induce labor is ultimately the patient's. The decision is made under the advisement of community hospital specialists, not NaphCare physicians."
The Arizona Department of Corrections and Centurion did not immediately respond to The Christian Post's request for comment.
Caroline Isaacs, executive director of Just Communities Arizona, an advocacy group that seeks to end mass incarceration, told The Christian Post that she is not surprised by the report. 
"So this is just another piece of evidence of the deeply broken culture at our Department of Corrections and the disregard for the health, safety, autonomy, inherent worth, and dignity of the people in its care," Isaacs said. 
Arizona Democratic Gov. Katie Hobbs said this week that inducing birth without consent is "wrong and inhumane."
"The choice of when and how to give birth is deeply personal and that does not change just because someone is incarcerated," Hobbs said, according to USA Today. 
Isaacs highlighted what she called a "scathing" ruling released by U.S. District Judge Roslyn O. Silver earlier this month. The ruling requires the Arizona Department of Corrections, Rehabilitation, and Reentry to make changes to ensure medical care and mental healthcare at its prisons meet constitutional standards. 
Isaacs believes that the laws in Arizona are "overly harsh" and that the state should seek to resolve issues like substance abuse and mental health at the community level instead of sentencing people to prison. 
She emphasized the state's reportedly high incarceration rate, a claim also made by the think tank Prison Policy Initiative in a 2021 report. According to the think tank, Arizona ranked eighth among states and countries, with the data showing that it incarcerated 868 people per 100,000 residents in state prisons, local jails, federal prisons, and other systems of confinement. 
The advocate also speculated that the reason for the reported lack of care for pregnant inmates is that many state lawmakers believe that prisons are supposed to be "horrible" as a form of punishment. 
One bright spot Isaacs noted, however, is that Gov. Hobbs released a statement last week promising that her administration would ensure the state's prison systems meets "constitutional requirements." 
The governor's statement was in response to the federal court order issued by Judge Silver, a Clinton appointee. 
In her January order, Judge Silver required the ADCRR to implement a program to monitor the "quality of clinical care." This would require, for example, the ADCRR to monitor the percentage of pregnant women who receive the results of routine prenatal laboratory tests documented within one month of the pregnancy. 
Other changes mandated by the ruling include ensuring the staffing of medical and mental healthcare practitioners meets the minimum caseload required by the court within three months. In addition, Judge Silver's ruling called for healthcare providers to perform medical and mental health screenings within one business day of an individual entering ADCRR's system. 
The recent order follows a previous ruling from last June in which Judge Silver found that the ADCRR "failed to provide, and continues to refuse to provide, a constitutionally adequate medical care and mental health care system for all prisoners." 
The judge stated that the prisons' "health care system is plainly grossly inadequate. Defendants have been aware of their failures for years and Defendants have refused to take necessary actions to remedy the failures."
According to a statement last week from the American Civil Liberties Union, a legal advocacy group involved in the case, a class-action lawsuit was initially filed in 2012 on behalf of inmates incarcerated in 10 of Arizona's prisons. A court-approved settlement was reached in 2014. However, Judge Silver set the agreement aside in July 2021 due to ADCRR's "pervasive material breaches." 
The evidence presented at trial in November 2021 and December 2021 suggested that the failure of Arizona's prisons to provide basic healthcare resulted in injuries and preventable deaths for many inmates.