Army Clears Chaplain of Career-Ending Charges Over Lesbian Marriage Retreat Controversy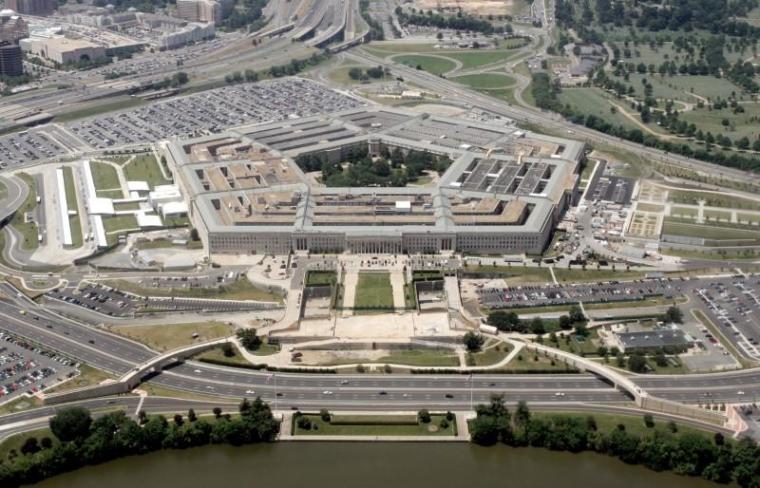 The U.S. Army has cleared a chaplain and his assistant of "dereliction of duty" charges for rescheduling a marriage retreat because of the late addition of a same-sex couple.
On Friday, the Army announced that it has tossed out all recommended charges against Chaplain Scott Squires and Chaplain Assistant Staff Sgt. Kacie Griffin serving at Fort Bragg in North Carolina, who faced career-threatening discipline because Squires followed the Southern Baptist Convention's guidelines on marriage.
"I look forward to being able to focus on continuing my career serving my fellow soldiers," Squires said in a statement Friday.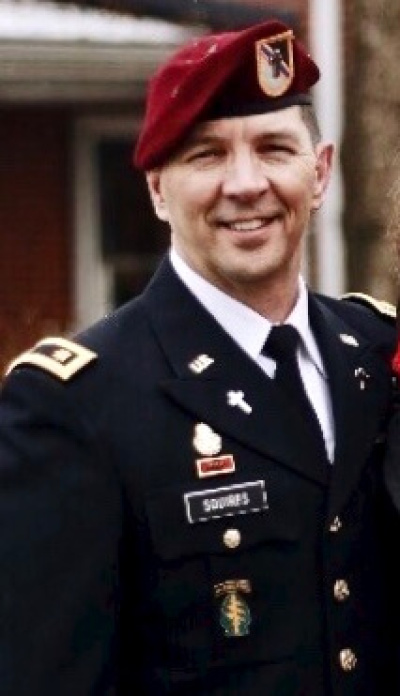 As previously reported, the heart of the issue revolves around Squires' response to a lesbian soldier who wanted to participate in an Army-sponsored marriage retreat that Squires was conducting on Feb. 9–11 of this year.
Squires was accused of initially telling the soldier that she could not participate because his certification with the North American Mission Board prevented chaplains from participating in marriage retreats with same-sex couples. He also told her that she would be informed of the next time another retreat is available.
After deliberation with superiors, it was determined that the lesbian couple could sign up for the retreat and another chaplain would host it in Squires' place. However, another chaplain was not available on the weekend of Feb. 9–11 and the retreat was rescheduled to Feb. 23–25.
Squires' lawyers with the First Liberty Institute argued that Squires followed the Defense Department's regulations that require chaplains to follow the tenets of their endorsing denomination.
An Army investigator under the command of Major General Sonntag accused  Squires of discriminating against the lesbian soldier and recommended that he be charged with dereliction of duty because he failed to notify his technical chain of command about a soldier in need of services that he could not provide.
According to First Liberty, the dereliction charge could have resulted in up to six months in military prison.
"We are grateful that the Army has rejected and abandoned these baseless charges," First Liberty deputy general counsel Mike Berry said in a statement. "The United States military is no place for anti-religious hostility against its own military chaplains. Chaplains like Scott Squires [and] assistant Kacie Griffin do not have to give up their First Amendment rights in order to serve their fellow soldiers."
Family Research Council's Executive Vice President and founding member of the Army's elite Delta Force, Lt. Gen. (Ret.) William G. Boykin, said in a statement shared with The Christian Post: "I am grateful that the Army has acknowledged the obvious error in the case of Chaplain Squires and his assistant, Kacie Griffin. To charge a faithful soldier and chaplain like Squires with 'dereliction of duty' is a blatant attempt to deprive Squires of his constitutional right to religious freedom. He and his fellow brothers and sisters in arms are defending these rights all around the world. ... 
"Commanders must allow chaplains to be chaplains and to practice their faith. Chaplains have always been spiritual counselors and a source of comfort to the troops. It appears that there are commanders in our military today that see them as social workers," Boykin added. 
News of the Army's announcement also drew a reaction from Rep. Vicky Hartzler, R-Mo. "Thankful that religious liberty has prevailed and that U.S. Army has cleared Chaplain Squires of ridiculous 'dereliction of duty' charge," she wrote in a tweet.
Rep. Doug Collins, R-Ga., who previously served as a military chaplain, had called on the Army to drop the investigation into Squires and Griffin. Collins said that the language in the report filed by the Army investigator was "potentially biased against the faith community."
"It further prolongs an investigative process that suffers from a woeful lack of transparency, even though religious liberty, as constitutional law, is legally paramount," Collins stressed. "The case of Chaplain Scott Squires highlights how imperative it is that we protect freedom of conscience for every individual in the U.S. military — including the chaplains who minister to them as they carry out the military's mission together."
FRC President Tony Perkins, a U.S. Marine Corps veteran, said in a statement also shared with CP that, "Unfortunately, there are some in our military that have not gotten the word, Obama's war on faith is over. As a result not all of the hostilities toward religious beliefs and convictions have ended.
"The vast majority of the men and women of faith who serve our nation are grateful for the Trump administration's commitment to protect and promote our First Freedom, the freedom of religion," Perkins continued. "As a result, Squires and Griffin have been exonerated from these false accusations that included the serious charge of dereliction of duty."
Earlier this year, the U.S. Air Force reversed an unfavorable decision against Air Force Colonel Leland Bohannon who faced a legal complaint because he had another officer sign off on an optional spouse appreciation certificate for a retiring airman. Signing it himself would've violated his religious conscience beliefs on same-sex marriage, First Liberty said.