Arsonists Burn Down Their Former Youth Pastor's Church in 'Little Hope Was Arson,' Exclusive Clip Reveals Agonizing Truth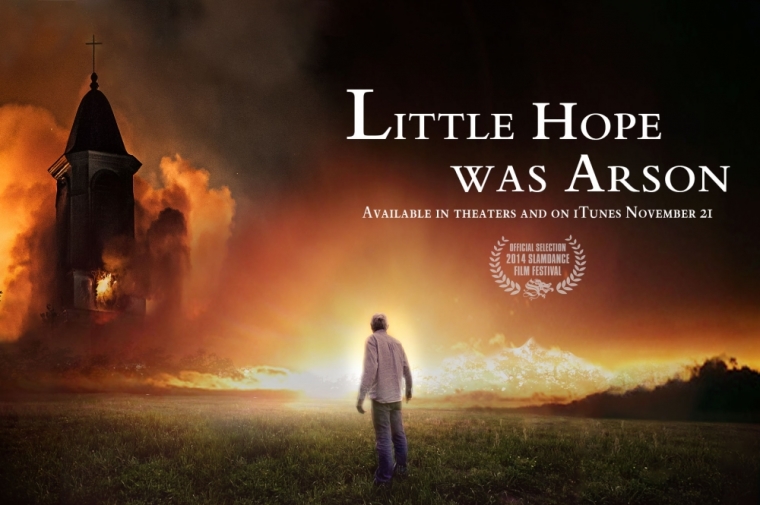 A powerful clip from "Little Hope Was Arson" reveals a youth pastor recounting the realization that two of his former disciples were responsible for the string of church fires in East Texas four years ago.
The exclusive video features James Ellis, a former pastor from First Baptist Church in East Texas, which was one of ten churches to burn to the ground within one month of each other in 2010. In it, Ellis is overcome with emotion as he recalls the moment he learned that the two culprits responsible for the crimes were from his own fellowship.
"They have been starting the fires around the pulpit, gathering Bibles and stuff, hymnals around the pulpit and lighting it on fire, so I knew right away man they are either mad at God or mad at the preacher," the former youth pastor explains. "And I felt sorry for that person who set that example for going down that road. And then I walk in one day and I found out I was that guy."
As tears began to fall, the pastor reflected on his action and reaction to the church burnings, pointing out his own hypocrisy.
"The whole time I was sitting there thinking these churches need to be loving people inside the buildings, I was ignoring the two who were doing that," he continues in the clip. And getting slapped in the face by your own hypocrisy hurts like hell."
In theaters and on demand on Nov. 21, "Little Hope Was Arson" documents the crimes against 10 churches in the Bible Belt and the largest criminal investigation launched in East Texas history. Even after the arsonists were caught, the mystery continues to unfold. What caused the two culprits to set fire to so many churches? How did their families react to the news?
"Churches are burning, faith is on fire," reads the trailer. "A story of justice, a story of forgiveness, a story of hope."
TheCollaborate and Goodnight Smoke produced the "Little Hope Was Arson." Watch the clip here.