Gospel artists support Kirk Franklin after audio of him cursing adult son is leaked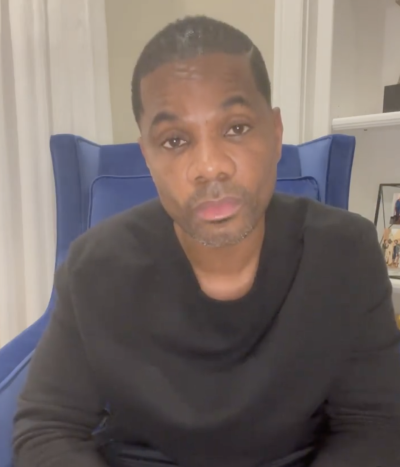 Sixteen-time Grammy Award-winning gospel pioneer Kirk Franklin was at the center of controversy over the weekend after audio of him cursing at his adult son was leaked.
Many in the gospel music world have since rallied around him, sending messages of support following his public apology. 
Franklin issued an apology on Saturday after his 32-year-old estranged son, Kerrion Franklin, leaked a portion of their recent argument over the phone where Franklin can be heard using profane language and physically threatening his son, who also cussed at his father. 
"I will break your neck, (N-word). Don't you ever disrespect me," the 51-year-old can be heard saying before hanging up. Kerrion posted the clip on his Instagram page. The conversation is laced with profane language coming from the gospel legend. The son revealed that the exchange was "recent." 
Franklin issued a video apology on social media Sunday and revealed that he and his son have a "toxic relationship" and have "tried for many years through counseling, through therapy, to try to rectify this private family matter." 
He continued: "Recently, my son and I had an argument that he chose to record. I felt extremely disrespected in that conversation and I lost my temper. And I said words that are not appropriate. And I'm sincerely sorry to all of you."
Following his apology, Franklin, who is a household name in gospel music, received several messages of support from his peers under his video apology. 
Gospel giant Marvin Sapp assured Franklin that he, too, has lost his temper due to complicated family situations.
"All of us have blown a gasket when it comes to our children if you're a parent," Sapp wrote. "None of us are exempt. Those of us that know you, know your true character and understand. Those that don't and have opinions as believers I want to refer all of you to Galatians 6:1. Spiritual people don't slander they restore considering themselves. Much love Bro."
Younger artists such as Tasha Cobbs Leonard, Jonathan McReynolds, Kierra Sheard all sent Franklin messages assuring him that he is "loved" by them. 
CeCe Winans echoed the sentiment, writing, "I Love you Kirk! And Praying for you Kirk and your precious family!!"
Fred Hammond told Franklin, "You got it bro."
Worship leader and pastor, Travis Greene sent the musician encouragement. "You're the Greatest. Always forever," he shared.
Priscilla Shirer simply wrote, "My brother." 
Hip-hop artist Lecrae maintained, "It ain't our business. God be with your family bro." 
Gospel newcomer Koryn Hawthorne added, "No apologies needed at all , prayers for your family."
While many came to his defense, not everyone accepted Franklin's apology. Popular social media preacher Marcus Rogers said Christians who curse should be held accountable. 
"Let me warn you ... stay away from that lukewarm 'Christianity,'" Rogers wrote on Facebook. "The enemy is using different individuals to water down BIBLICAL Christianity and holiness. We should be set apart from this world. If the world knows cussing is bad and they don't do it in front of kids or in certain places, how is it that a believer can't see it?" 
He added: "Furthermore, Jesus wouldn't be walking around cussing. I have seen many folks get saved and the Holy Spirit delivered them from doing drugs. I have also seen the same thing happen with cussing, and there is a reason for that. God wants to transform your life. Remember a mistake isn't the same as a lifestyle of sin and rebellion."
Kerrion criticized his dad's apology as well and noted that Franklin has yet to apologize to him. He said in a post on Sunday that he was the "only (one) that ever called and tried to go to counseling," with his father. He accused Franklin of playing "mind games" with his supporters.  
Franklin's apology concluded with him saying, "I'm human and I'm going to make mistakes, and I'm trying to get it right. Please keep me and my family in your prayers." 
Franklin has been very successful as a solo gospel artist along with his choir group Kirk Franklin & The Family. His work has also infiltrated the mainstream markets featuring collaborations with Whitney Houston, Salt N Pepa, Chance the Rapper and Tori Kelly, to name a few.