As Mother's Day Looms, British PM Theresa May Says Christian Faith Helped Her Cope With Infertility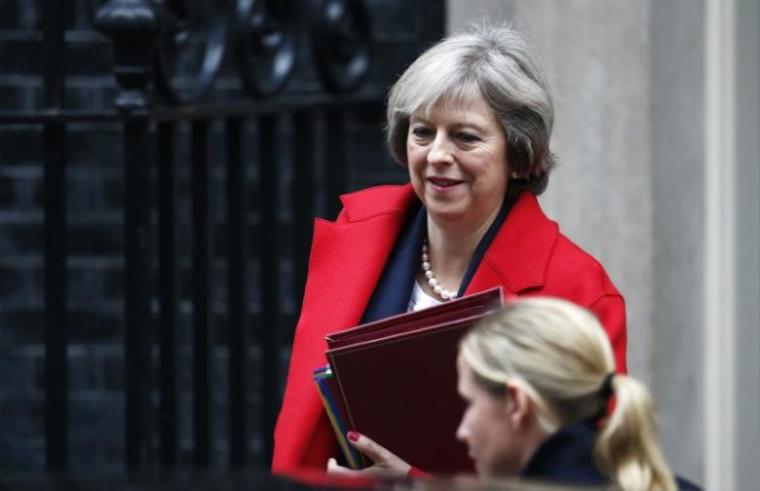 As America gets ready to celebrate Mother's Day with most of the world Sunday, Prime Minister Theresa May of Britain — where the day was celebrated on March 26 — revealed that her inability to have children was "very sad" but her Christian faith has helped her cope.
On her way to becoming Britain's prime minister last summer, May's fitness for the role was called into question due to her not having children. Political rival Andrea Leadsom argued that being a mother made her a better choice than May because having children meant she has "a very real stake" in Britain's future.
"Genuinely I feel that being a mum means you have a very real stake in the future of our country, a tangible stake," Leadsom told The Times.
"I see myself as one, an optimist, and two, a member of a huge family and that's important to me. My kids are a huge part of my life," she added.
Leadsom later apologized for the comments after public backlash, saying: "I've already said to Theresa how very sorry I am for any hurt I have caused and how that article said completely the opposite of what I said and believe.
"I was pressed to say how my children had formed my views. I didn't want it to be used as an issue. Having children has no bearing on the ability to be PM. I deeply regret that anyone has got the impression that I think otherwise."
In a recent interview with BBC1's One Show, May, who was raised in a vicarage and lost both her parents in her mid-20s, described her infertility as "very sad" when asked how not having children had impacted her.
"It is impossible to answer the question about how I would have been had I done (had children). It has been very sad it just turned out not to be possible for us," she said of her relationship with longtime husband Philip.
"Of course we are not the only couple who finds themselves in that situation and when you do I suppose you just get on with life and you know we have got nephews and nieces," she added.
In the United States alone, the Centers for Disease Control and Prevention says infertility is a common problem. The agency explains that about 6 percent of married women aged 15 to 44 years are unable to get pregnant after one year of trying. In all women 15 to 44 years, regardless of marital status, about 12 percent have difficulty getting pregnant or carrying a pregnancy to term.
Globally, the World Health Organization estimated in 2010 that 48.5 million couples worldwide were unable to have a child. They found that 1.9 percent of women aged 20-44 who wanted a child were unable to have their first live birth and 10.5 percent of women who had previously given birth were unable to have another baby after five years of trying.
When it was suggested during the BBC1 interview that the loss of her parents and her infertility could cause her to lose her faith, May replied that she experienced the contrary.
"No, because, it's difficult to explain in simple words but actually the faith was there and did provide support for me through those difficult times," she said.
"It was also about the lesson I had learned from my parents again which is whatever circumstances you are in as I said you get on and do your best," she continued.
"Things happen, sometimes people face horrendous changes in their life and horrendous tragedies – far beyond what we are talking about for me."