'Pure act of the Holy Spirit': Asbury University revival humbles students before the Lord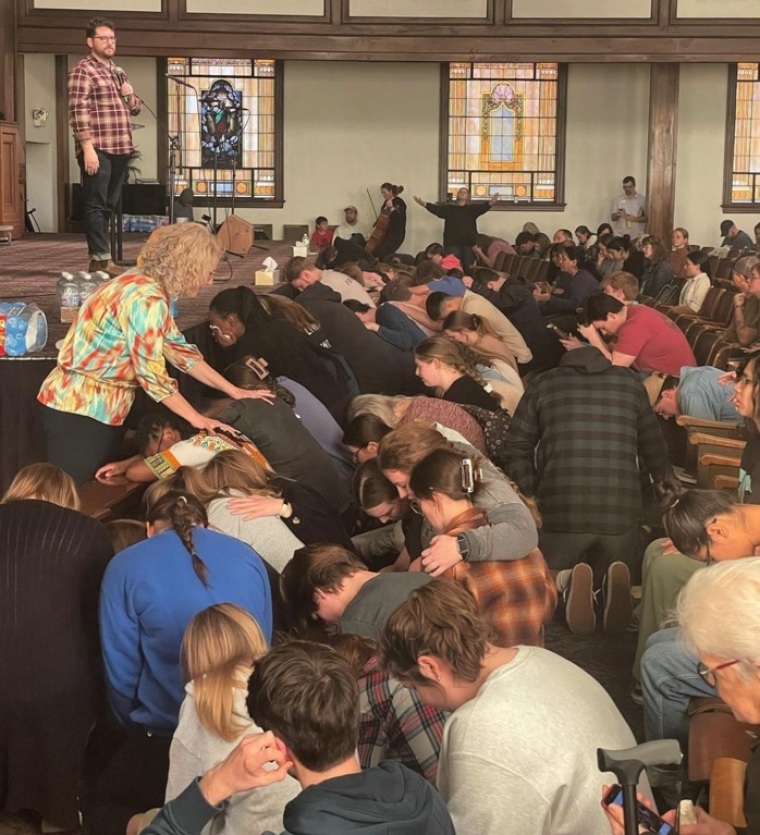 Asbury University has become the sight of a revival gathering, with students and staff engaging in continual worship and prayer on campus over the past few days.
What began as part of a scheduled chapel service on Wednesday morning at Hughes Auditorium in Wilmore, Kentucky, has since transformed into a constant impromptu gathering.
READ:  Asbury University revival: Will we miss the next revival?

Alexandra Presta, a senior at the university who is also the executive editor for the campus newspaper The Collegian, has witnessed the revival and reported on it.
Presta told The Christian Post on Friday morning that after the chapel service concluded on Wednesday, "roughly 30 students kept going." They've been joined by others since then.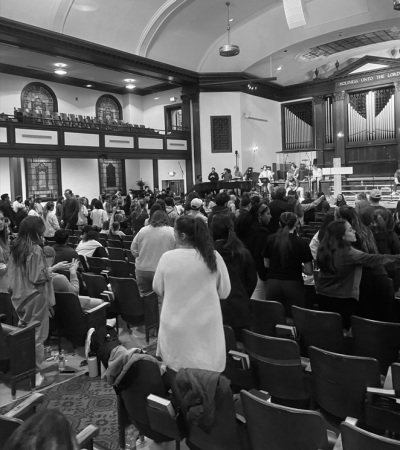 The chapel service featured a sermon by speaker Zach Meerkreebs based on Romans 12 and the topic of "love in action," Presta told CP.
"I had left for a few minutes but then felt called to return. Since then, it hasn't stopped. It's been a mix of worship, testimony, prayer, confession, silence," she explained, calling it "a full experience of the Holy Spirit."
Presta estimated that as many as 1,000 people have come to the revival gathering since it started, noting that while "some have come and gone," there are others who "have slept on the floor and continued to praise God nonstop."
This is not the first time that revival has hit the campus, as Asbury was the subject of a major religious gathering back in February 1970, which the university celebrated the 50th anniversary of back in early 2020.
The 1970 revival spread, impacting various places, including Southwestern Baptist Theological Seminary of Fort Worth, Texas, after three Asbury students spoke about their experiences to the student body.
Regarding the past revival, Presta told CP that she didn't feel it was "right to compare what God is doing now to what He did back then."
"This is a pure act of the Holy Spirit pouring out love, peace and healing — hearts are being transformed and that should be praised, not compared," she added.
"Zach Meerkreebs has acted as a leader throughout the revival and has reminded us periodically that this comes out of radical humility, humbling ourselves before the Lord."
Were you there? Use #MyRevivalStory to share your story.