Ask Chuck: Are Rich People Like Trump a Problem in God's Eyes?


To learn Biblical answers to your financial questions, you can #AskChuck @AskCrown your questions by clicking here. Questions used may be lightly edited for length or clarity.
Dear Chuck,
I read that Donald Trump will be the richest president ever to take office, and that his cabinet, which is made up of a lot of successful businessmen and women, will also be the wealthiest group ever assembled. Do you think that is a problem? The Bible talks so much about riches; is that kind of money an issue? With all the animosity discussed toward the "one percent," should we be suspicious of rich people?
Wrestling with Riches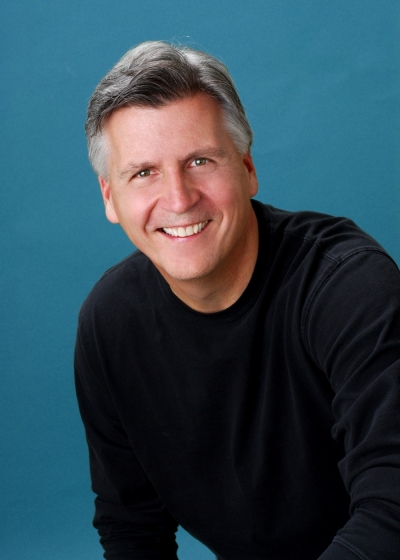 Dear Wrestling,
I like your question and will give a broad answer, but as President Trump is being sworn into office today, I urge all of us to pray for him and his team.
A number of former presidents and their cabinet members (Democrats and Republicans alike) have had significant wealth. John F. Kennedy, George Washington, Franklin D. Roosevelt and George W. Bush quickly come to mind.
I am not personally bothered by the fact that this president and his cabinet may establish a new high in this category. For one, God gave us the tenth commandment as a law against coveting. We should not have animosity towards anyone who has been entrusted with greater possessions than us. Secondly, wealth can be a sign that these are men and women who have managed a great deal of responsibility in their careers thus preparing them for the complexities involved in managing the federal government. Finally, personal wealth can serve as a buffer against greed and the desire to use a government position for personal gain.
Whether or not our president and his leadership team have earthly wealth is not the aspect of the issue to single out for consideration. The issue is how well they (and all of us) use the resources entrusted to us by God. All of us are called to Biblical stewardship of our money, talents and opportunities, to be managed to ultimately glorify God (not just for our own desires).
When it comes to earthly wealth, God never condemns it or the wealthy but warns that sin enters the equation when money becomes the ultimate goal, the main pursuit of life.
First Timothy 6:9-10 says, "But those who desire to be rich fall into temptation, into a snare, into many senseless and harmful desires that plunge people into ruin and destruction. For the love of money (emphasis added) is a root of all kinds of evils. It is through this craving that some have wandered away from the faith and pierced themselves with many pangs."
Jesus states in Matthew 6:24, "No one can serve two masters, for either he will hate the one and love the other, or he will be devoted to the one and despise the other. You cannot serve God and money."
Clearly the issue is not being rich, but the heart attitude towards money that concerns the Lord.
Abraham, Isaac and Jacob were men of means. King Solomon was said to be the richest king in the world, as a gift from God. In Luke 8:3, it records that rich women supported Jesus' ministry on earth. And when Jesus died on a cross for our sins, wealthy and well-connected men asked for his body and buried it at their expense. In Acts 2 we read how the early church shared their resources, rich and poor, to take care of all.
There are many more examples, but the point is this: For His purposes, God uses both rich and poor for His work on this earth, noting in 1 Samuel 2:7, "The Lord makes poor and makes rich; He brings low and He exalts."
What should concern those with extreme wealth, however, is how well they are fighting the temptation of arrogance and how well they are using their resources for good.
First Timothy 6:17 says, "As for the rich in this present age, charge them not to be haughty, nor to set their hopes on the uncertainty of riches, but on God, who richly provides us with everything to enjoy."
Jesus himself talks about how hard it is for the rich to remain untangled by the trappings of their wealth, saying, "For it is easier for a camel to go through the eye of a needle than for a rich person to enter the kingdom of God."
Easier, but not impossible.
Rich or poor, we all have the same responsibility: To keep our priorities straight; To commit our work to the Lord; To avoid wasting our lives on things that won't last into eternity; To be good and faithful stewards.
In the 16th century, theologian Martin Luther wrote that as a practical matter, there are three conversions a person must experience to be fully committed — a conversion of the heart, a conversion of the mind, and a conversion of the purse.
In counseling people about Biblical financial practices for decades, I know this to be true. Often, it is in the use of our money that we last surrender to God's ways. Crown has some wonderful resources in a new MoneyLife study to teach God's financial principles.
I hope in this New Year that all of us, not just the President and his team, will be blessed as we commit ourselves to using our resources for God's glory, cautioning all who are obsessed with earthly resources to remember that the goal is the pursuit of God, not money.
And as we welcome a new President Trump and his team into the White House today, I pray that America will experience self-sacrificing leadership that puts national interests over self interest, to work for "liberty and justice for all." Again, let's pray for our President and his cabinet that they will be wise stewards of this nation's resources — both people and dollars, as well as our Constitution and laws.
It is a good day to remember Psalm 112:1-5: "Praise the Lord! Blessed is the man who fears the Lord, who greatly delights in his commandments! His offspring will be mighty in the land; the generation of the upright will be blessed. Wealth and riches are in his house, and his righteousness endures forever. Light dawns in the darkness for the upright; he is gracious, merciful, and righteous. It is well with the man who deals generously and lends; who conducts his affairs with justice."
If you're looking for a little encouragement in the year ahead, please accept this gift from Crown.You can receive practical principles and daily encouragement from God's Word in the God is Faithful devotional, sent straight to your inbox to consider what God has to say about our daily life.
To #Ask Chuck @AskCrown your own question, click here.
Chuck Bentley is the CEO of Crown, the largest Christian financial ministry in the world, founded by the late, Larry Burkett. He is an author, host of My MoneyLife- a daily radio feature and a frequent speaker on the topic of Biblical financial principles. Follow him on Twitter @chuckbentley and visit Crown.org for more help.