Ask Chuck: When Should Helicopter Parents Fly Away?
To learn Biblical answers to your financial questions, you can #AskChuck @AskCrown your questions by clicking here. Questions used may be lightly edited for length or clarity.
Dear Chuck,
I've been reading about helicopter parenting, where parents hover over their children trying to control almost every aspect of their children's lives to get "the right" outcome, compared to so-called "Free Range" parents who are hands off. And then, of course, we've all seen stories of parental neglect, where parents don't care much at all. How does someone find the happy medium?
As my kids are getting older and preparing for college, I worry in particular that they are not ready to handle money, which can be very complicated, and I'd like to be involved in their financial decisions. How do I parent my kids about handling money without getting in the way of important life lessons?
Perplexed Parent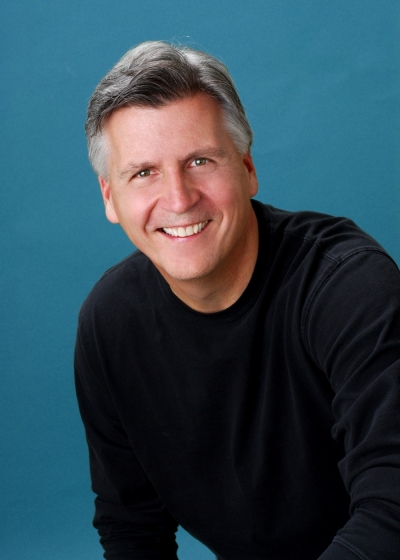 Dear Perplexed,
Let me commend you right up front for understanding an important truth — sometimes children need to learn from failure, and sometimes they need to experience unpleasant consequences to instill in them hard but important truths.
The current controversies surrounding Helicopter parenting, to my mind, involve a misunderstanding over the need to adjust as children grow older. To paraphrase Ecclesiastes, for everything there is a season … a time to be very closely supervising, standing ready to rescue your children (Helicopter parenting) and a time to fly away to let kids figure out a few things on their own.
Young children need an appropriate amount of hovering, for their safety and to learn the basics of life. According to the Bible, the best way to teach your children the truth about the world we live in is to share God's word with them as you spend time together.
In Deuteronomy 6, Moses tells the young nation of Israel that parents are responsible for passing on the most important lessons: "Love the Lord your God with all your heart and with all your soul and with all your strength. These commandments that I give you today are to be on your hearts. Impress them on your children. Talk about them when you sit at home and when you walk along the road, when you lie down and when you get up."
In fact, our children are watching us closely, learning by our example how to handle money, bills, stress and relationships. It's tempting to pretend that we have all the answers and hide the reality of hard choices we adults also have to make. Some of us don't want our children to see that we don't have the money to buy a new car anytime we please or to admit that a busted water heater means beans for supper. And it's tempting to try to shield our children so that they don't experience the difficulties we faced.
But life includes trials and mistakes. Trying to raise perfect children is an impossible goal and micromanaging our children so that they seldom fail prevents them from learning resilience and critical reasoning that comes through consequences .
Another good metaphor for parenting is to think of it like driving a manual transmission car. There are times you put on the gas or accelerate those things that are good and positive. When serious danger is present, a wise parent will lovingly use the brakes. When times are uncertain, use the clutch and pause. The pause allows for prayer, dialogue and mutual input towards a good decision. Not only do parents need to avoid a one-size-fits-all strategy when faced with key decisions but we need to teach our children to do the same.
As it relates to finances, my wife Ann and I first taught our sons God's view of money, beginning basic money skills when they were in elementary school. We used a three-ring binder with clear pockets — one labeled giving, one labeled spending and one labeled saving. From their earliest exposure to money, they were taught how to allocate money and to live on a budget. Crown has a lot of tools available for parents to instruct their children in Biblical financial principles. You can teach children simple budgeting techniques and how to balance a checkbook or read their bank statements, along with a Biblical understanding of how to avoid debt.
As children become teenagers and are preparing to leave your home, it's important to allow them to make their own choices, even some that could negatively impact them.
Consider this common scenario: your child has saved up $50 for something greatly desired, but after spending the money, he/she finds that an even more desirable purchase is on the market. You could give him/her the money, or, you could let them deal with the disappointment of being short. It's tempting to be the hero, and give our children what they desire, but sometimes, it's a much better lesson to allow our children to go without.
Proverbs notes that a workman's appetite drives him to work harder. I've seen my own sons come up with creative solutions to get what they want, perhaps taking on an extra job for the cash or delaying gratification as they patiently save for the future.
Parents who solve too many problems for their kids — financial or otherwise — are actually hurting their ability to excel in future jobs.
The Wall Street Journal reported not long ago, "four in 10 U.S. college students graduate without the complex reasoning skills to manage white-collar work, according to the results of a test of nearly 32,000 students."
The exam, known as the Collegiate Learning Assessment Plus, looks at skills students need for critical thinking, analytical reasoning, document literacy, and other kinds of big-picture tools to understand the "whys" of life and to problem solve in a work place.
But you can't solve an unexpected problem at work if you never learned how to do that at home.
As a parent, there is a phrase that I've found useful when my children come to me with problems they want me to solve (including requests for money) — "I'm going to let you figure that one out." Certainly offer advice, but allow them to make decisions and experience the joy or disappointment of their own actions.
We take baby steps to learn to walk and need to follow that same path in handling money and responsibility. Check these resources at Crown to teach financial principles to your kids, paying close attention to age appropriate intervention.
The Proverb says, "Train up a child in the way that he should go, and when he is old, he will not depart from it."
As your children age, let them know that you're there to help, but be prepared to use the gas pedal, the brake or the clutch as the situation demands. That looks like a Yes, No or Wait in real practice.
Having done your best to impart Biblical wisdom, don't be afraid to let them learn from the same kind of mistakes you've survived and to trust God who is always on duty faithfully watching over them.
To #Ask Chuck @AskCrown your own question, click here:
Chuck Bentley is the CEO of Crown, the largest Christian financial ministry in the world, founded by the late, Larry Burkett. He is an author, host of My MoneyLife- a daily radio feature and a frequent speaker on the topic of Biblical financial principles. Follow him on Twitter @chuckbentley and visit Crown.org for more help.