Assad Troops Force Children to Watch Father Being Burned Alive
Over 500,000 Syrian Children Now Orphans Because of Civil War, Says Orphanage Director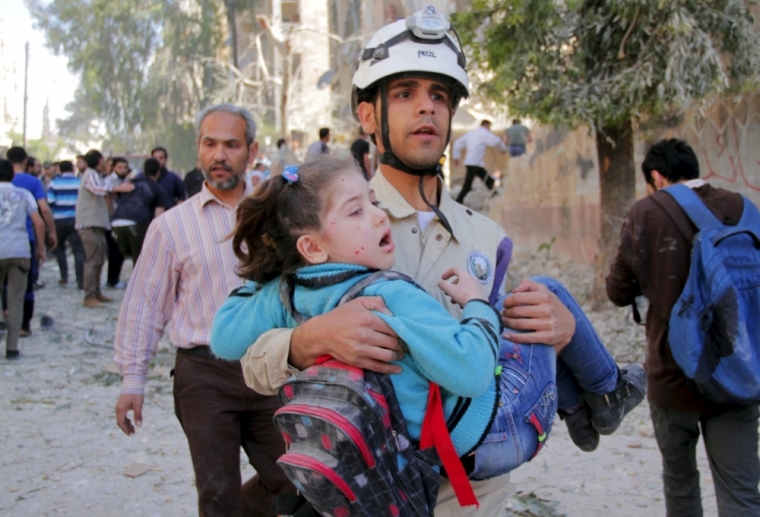 As the Syrian civil war and the forces of President Bashar Al-Assad continue to take the lives of hundreds of thousands of Syrian mothers and fathers, charities and orphanages in Turkey are doing the best they can to provide children whose parents have been killed with new lives and listening ears for the horror stories those children have to tell.
As a telling example of the brutality displayed by government soldiers during the country's four-year civil conflict, the director of one Turkish charity explained in an interview with the Daily Mail that his organization is providing housing to one family of children whom Syrian government soldiers forced to witness their own father being doused in gasoline and burned alive.
Abdul Al Kader is the director of the Khatayn charity in the Turkish town of Reyhanli, an organization that looks after 70 Syrian children in Reyhanli, rents homes for family groups, and gives $50 a week to the guardians of 30,000 orphans inside Syria.
Kader explained that one of the families his organization rents housing for is a family of six children whose father was a Syrian chemist who treated people injured during anti-government demonstrations.
"When the [government] soldiers came, they handcuffed him, beat him, poured petrol over him and set him alight in front of his children," Kader told Mail Online. "The father screamed at them to run away but the soldiers made them watch."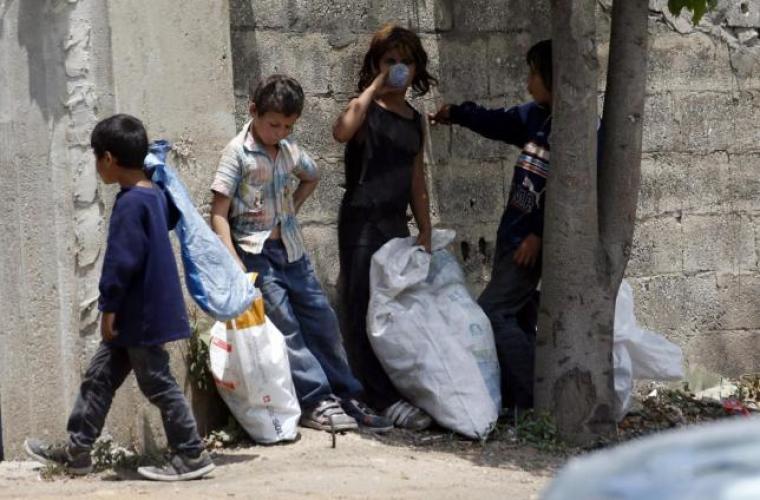 With their mother having died before the war and the father having perished in an IS-like manner, the six children became orphans, but were able to receive help once they made it to Turkey.
Thanks to help from Khatayn, the children are living in an apartment and trying to rebuild their lives. The oldest daughter, Maryam, runs the house and continues her education, while the oldest brother, Omar, works at the market after school to earn extra cash to support the family.
The children are studying to become chemists to honor their father.
"We're lucky to be here," 18-year-old Maryam told Mail Online. "We are all in the top set at school. I look after the house — cooking, cleaning and doing the washing. My oldest brother works in the market everyday."
"My dream is to become a chemist like my father," Maryam added. "I am in the last year of school and if I get good grades next year, I could go to university, but I don't want to leave my brothers and sisters. If I am offered a place at a university in Istanbul or Ankara, I will not go."
Although it is unclear what the future holds for the family, they know they do not want to go back to Syria.
"I don't want to go back to Syria," Omar, 17, said. "Our life there has been lost, destroyed."
Unfortunately, Maryam, Omar and the rest of the family are not the only children facing such a plight. Osama Helal, who runs a newly opened orphanage in Reyhanli, called Nur Alkhair centre, explained to Daily Mail that demand was so high that he has turned away at least 200 Syrian orphans since opening.
At the Nur Alkhair centre, which has ties to the United Kingdom registered charity Alkhair Foundation, is a family of three Syrian brothers and their 5-year-old sister, who lost their dad and two uncles at the hands of Assad forces.
"Bashar al Assad killed my father," 5-year-old Zahara told the Daily Mail. "And he dropped a bomb on my house. It ruined my bedroom and took away my toys. I miss toys."
Zahara and her three brothers lost their father during a crackdown on anti-government demonstrations in 2011. With the help of their grandfather, who later joined the FSA to fight after he lost all of his sons in the conflict, the four kids were taken to the Turkey-Syrian border in a van.
"My father used to take us swimming and play football in the park," Zahara's 11-year-old brother, Zaher, said. "But I don't want to play anymore now. I just want to stay with my brothers and my sister. I just want to stay calm."
Helal expects that over a half million children are now without a parent because of the Syrian civil war.
"No organization can say how many children have lost one or both parents in the war in Syria. The figure is anywhere from 500,000 to 1 million," he explained. "We can look after 80 children. All of them have lost their fathers because of the war, and many have no mother as well."
Helal added that Syrian children come to Turkey in all sorts of conditions, even with "lost hands and legs." He says the children spend their days collecting used bottles out of trash containers in the streets of Turkey for extra cash, but admits that it would be nearly impossible for children to collect more than $3 per day.
"The children often have lice and scabies. We must expect this because for some there has been no water for washing in months," Helal continued. "We provide shelter where they are safe, they are given food, clothing, toys and a bed. There is a medical centre nearby and a convalescence home where they can recover. We are hoping to open a school and planning to build 22 homes for displaced children and their families."
"Our goal is to stop, or at least delay, the thousands of Syrians who are going to Europe," Helal said. "We want them to stay in Turkey so that they can return home [to Syria] when the war is over."