Atheist Group FFRF Pushes Schools to Ban Baccalaureate Ceremonies, Prayer at Graduations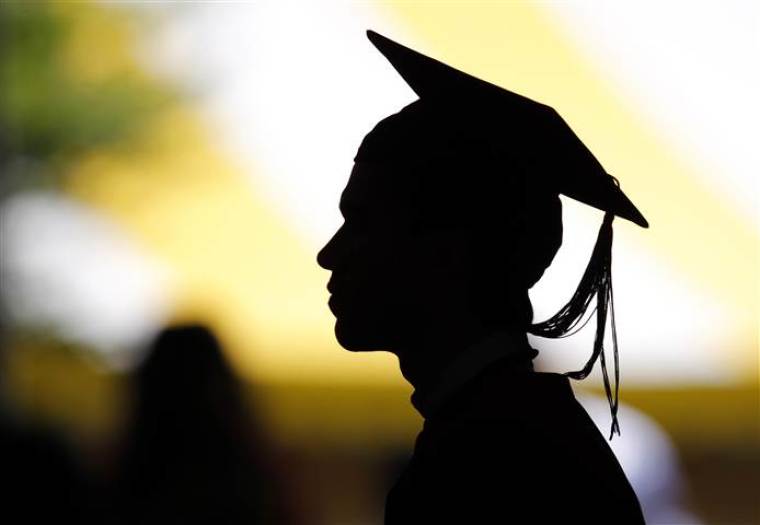 A national atheist organization has sent a letter of complaint to an Alabama school district where a principal's speech at a high school graduation ceremony included a prayer, scripture reading, and references to God.
The Wisconsin-based Freedom From Religion Foundation, which touts itself as the nation's largest atheist organization, sent a letter to Opp City Schools on Monday regarding the religious elements at the graduation ceremony held last month at Opp High School.
FFRF staff attorney Sam Grover told Opp City Schools Superintendent Michael Smithart that the group learned of the religious aspects of the ceremony via a "concerned district community member."
"The establishment clause of the First Amendment prohibits public schools from sponsoring any type of religious practice," wrote Grover.
"The Supreme Court has continually struck down prayers at school-sponsored events, including public school assemblies and graduations."
Grover said the baccalaureate held at Opp High School was a religious program and therefore should not have had school backing.
"Baccalaureate programs are religious services that include prayer and worship. Schools may not in any way plan, design, or supervise baccalaureate programs," claimed Grover. "To avoid the perception of school sponsorship of religious practices, the district must immediately end all involvement with the baccalaureate."
The Christian Post contacted Opp City Schools for comment, however they responded that they have not had time to consider the merits of the complaint letter and so they could not offer a statement at this time.
Opp City Schools is not the only school district to garner controversy for including religious expression in a school-sponsored graduation ceremony.
In Missouri, Willard School District Superintendent Kent Medlin garnered criticism and eventually a suspension for including Christian elements in his speech to graduates at a May ceremony.
Medlin reportedly quoted the Bible and credited his "Savior" in a speech centered around the acronym GUTS. After discussing the need for "grit," "understanding" and "teamwork," he said that his "S" stood for "Savior."
"He asked students to stand up and pray, quoting the Bible numerous times throughout. Many students felt extremely ostracized by the situation, when choosing not to pray," complained one senior to local media, adding that she was "offended."
"Dr. Medlin, the superintendent, even invited students to his office for coffee to discuss 'the Lord.' This was incredibly inappropriate."