Atheist Group Files Legal Complaint Against Georgia School District for Allegedly Promoting Christianity, Prayer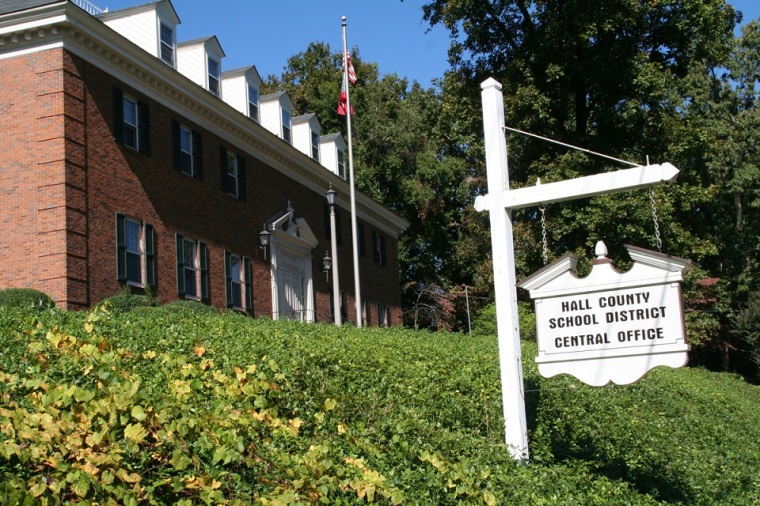 The American Humanist Association filed a legal complaint Monday against Hall County Schools in Gainesville, Georgia, for allegedly promoting Christianity and prayer during athletic events.
"This action challenges defendants' policy, practice, and custom of authorizing faculty, coaches and other school officials to lead and participate in prayer with students during school-sponsored activities, and their policy, practice, and custom of inserting biblical references into official football team documents and banners," read the complaint filed in U.S. District Court for the Northern District of Georgia.
"Defendants' policy, practice, and custom of permitting faculty and other school officials to lead and participate in prayer with students during school sponsored activities violates the Establishment Clause. … Defendants' policy, practice, and custom of including religious biblical references in official team documents and banners violates the Establishment Clause," it continues.
David Niose, legal director at the AHA's Appignani Humanist Legal Center, told The Christian Post that the complaint was filed in response to concerns over unconstitutional practices.
"We filed the complaint because we discovered that there were numerous constitutional violations occurring in the school system, and unfortunately the school district showed no interest in seriously addressing them when we raised concerns," Niose said.
Niose also told CP that this was the most recent action regarding Hall County, as the group had sent two warning letters to the school district back in August.
"They responded to the first one by basically dismissing the notion that there were any problems that needed to be addressed," Niose added. "When we sent a second letter saying that we felt the allegations needed to be taken more seriously, that we wanted a real dialogue about the issues that were raised, they didn't even respond. That left us with no options but to litigate."
In their legal complaint, the AHA is representing multiple individuals from Hall County who are listed anonymously.
Named in the legal complaint are Hall County School District, Hall County Superintendent Will Schofield, and Suzanne Jarrard, principal of Chestatee High School, located in Hall County.
"The suit has just been filed. The next step will be to serve the defendants, and then await their formal response to the complaint," said Niose.
When asked by CP for comments, Superintendent Schofield responded by providing an official statement he sent out on Tuesday.
"At the beginning of this school year, our district encountered various accusations involving church/state issues from an out-of-state group," Schofield stated. "Our district respectfully investigated the claims and responded appropriately. It is my understanding via media reports that the same organization is now filing a lawsuit."
Schofield continued by stating that he encouraged students and faculty to focus on education rather than the legal matters brought by the AHA.
"Matters pertaining to any legal claims will be handled through our school attorney," Schofield continued. "Attempts to distract our district from our mission into supporting the efforts of special interest groups will always be discouraged."