Atheist Kindergarten Teacher Turns to Jesus Christ After Struggle With Depression, Suicide (Interview)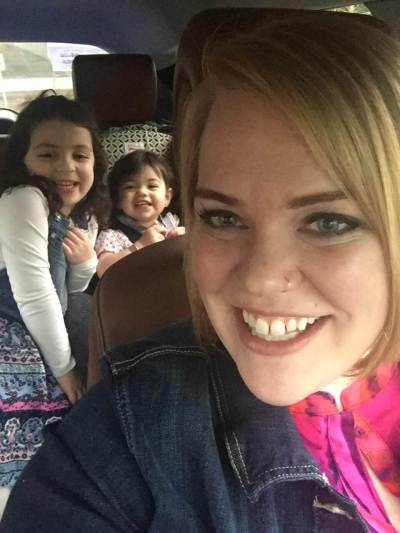 A staunch atheist kindergarten teacher in Seattle has shed her atheism and turned to Christ just months after her ill mother was miraculously healed and doctors couldn't explain how.
Kim Menon, a kindergarten teacher at Kenmore Elementary School in Kenmore, Washington, who espoused atheist beliefs for nearly 15 years, opened up to The Christian Post Tuesday night about how she finally came to embrace Christianity and how she is overcoming her traumatizing life experiences, suicidal thoughts and bouts of depression.
Menon, who grew up in a Lutheran family and was baptized at an early age, was dealt more than her fair of share of life struggles and setbacks growing up and throughout her adulthood, which led her to eventually outright denying God's existence.
Menon told CP about how her father committed suicide when she was just nine years old and about how she was abused by her mentally-ill ex-husband, who she says was unfaithful to her during their marriage. Additionally, Menon has had to endure the pain that comes with the fact that her mother has had a number of health issues, has had to undergo two different brain surgeries and also has Parkinson's Disease.
"I have been angry with God and I have been in complete denial of His existence," Menon, a mother of two, declared in her online video testimony filmed before she was baptized last year. "Everyone has struggles but I felt like I have had more than my fair share."
Menon's outlook on the world and her view of Christians began to gradually change when Pastor Andy Brown moved from Arkansas to plant churches in the Seattle area over four years ago.
After moving to Seattle, Brown enrolled his son at the elementary school and he was placed in the Menon's kindergarten class.
Menon told CP that Brown, the lead pastor of The Landing Church in Bothell, Washington, offered his time and services free of charge after he noticed the school had pressing landscaping and other maintenance needs.
He even promised the school administration that he would not impose his religion while volunteering at the school.
As Brown's volunteer work at the school continued, he even solicited the help of missionaries from churches back home in Arkansas. Over the last few years, Christian missionaries have been allowed to volunteer at the school and do various odd-jobs around the school to help teachers accomplish the things they needed to get done, such as grading papers and making copies.
Menon said that she has probably worked with over 100 missionaries who have volunteered at the school over the last few years. Although the missionaries were not allowed to discuss their faith or the faith of the teachers, students and faculty, Menon said that she is certain that the missionaries knew that she was the "atheist kindergarten teacher."
But through seeing the love poured out by the missionaries and the Brown family over the years, Menon explained that she began to gain a deeper understanding of what it meant to be a Christian and put to rest some of the misconceptions and stereotypes she had of Christians.
"[All the love being shown] made me start questioning is this real?" Menon told CP. "Because I just thought believers were unintelligent. I thought they were just blind to what was real. But I just met so many diverse people with different experiences and different levels of education."
Although Menon didn't immediately turn to Christ, she continued to build a friendship with Brown and his family while Brown and other missionaries continued helping the school.
The Browns frequently invited Menon to parties and events at their home and they also frequently invited her to attend church. Menon recalled that Brown kept her so much in the loop with what was going on at The Landing Church that she began to feel a part of the church even though she wasn't a believer and never attended the church.
Although she declined to take up the invites to attend the church, Brown's outreach helped Menon to start seeking answers on her own.
"He would always invite me to mission teams and he would invite me to all this stuff. I was just an integral part of the life of The Landing Church even though I wasn't a member and I wasn't going," Menon explained.
"I was welcomed and loved on everywhere. I would hear certain conversations or certain books, sermons and all this little stuff that I would just start researching on my own."