Atheist News Editor Warns Liberals Against Conflating 'Bigotry' With Sincere Religious Beliefs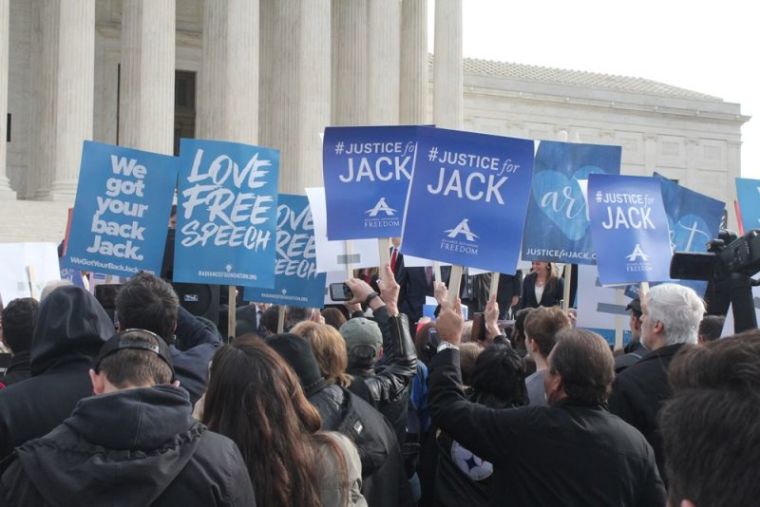 A news editor and professed atheist is warning LGBT advocates not to conflate bigotry with people's sincerely held religious viewpoints.
Brendan O'Neill, an outspoken free speech advocate and editor for the British libertarian online magazine Spiked, was part of a panel Thursday evening sponsored by the Philadelphia, Pennsylvania-based National Constitution Center.
The subject of the panel event was the Supreme Court case Masterpiece Cakeshop v. Colorado Civil Rights Commission, which centers on whether a business owner has the right to refuse to bake a wedding cake for a same-sex marriage ceremony over religious objections.
O'Neill told the audience that he was "worried about the way in which religious beliefs are now being redefined by some people as akin to bigotry."
"I come from a religious background, so I know lots of people who think that marriage should be between men and women, and I can tell you they are not bigots. They do not hate gay people," said O'Neill.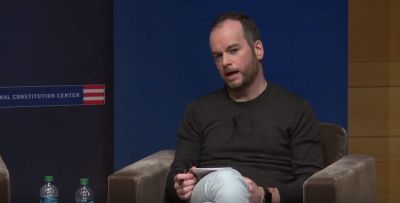 "They simply have a religious belief about the institution of marriage. And I am worried about the constant creeping redefinition of belief as hate crime. Of certain convictions as a form of abuse or bigotry."
The panel also included Stephanie Barclay of the Becket Fund and Paula Greisen, one of the attorneys representing the same-sex couple who sued Jack Phillips of Masterpiece Cakeshop.
During his remarks, O'Neill warned Greisen against comparing her lawsuit against Phillips and the racial civil rights movement of the 1950s and '60s, which he said was "unhelpful."
"I genuinely believe you risk minimizing the crimes of the past by constantly marshalling them to your cause because you are suggesting that what Rosa Parks faced is similar to a couple who are incapable of getting a cake," O'Neill said to Greisen.
"What she faced was the denigration of her entire life and her entire being and her ability to go about her life unmolested in any way whatsoever. And it is a profound problem to conflate those things."
Greisen responded by stating that she was not saying "Jack's belief was wrong" and that she "never questioned Jack's sincerely held religious beliefs."
"I applaud him and I think he should be able to express them," Greisen said, claiming that no one was calling Phillips a bigot for holding biblical views on marriage.  
In 2014, the Colorado Civil Rights Commission found Jack Phillips guilty of discrimination when he refused to make a same-sex wedding cake in 2012. The state of Colorado did not recognize same-sex marriage until 2014.  
The commission ordered Phillips to undergo sensitivity training and provide it with updates on any cake orders he refused to take, providing an explanation for this reasoning.
In August 2015, the Colorado Court of Appeals sided with the Civil Rights Commission and in April 2016, the Colorado Supreme Court refused to hear Phillips' appeal.
Phillips appealed to the Supreme Court in July 2016, with the highest court in the nation hearing oral arguments in December.