Atheist-Turned-Pastor David Ireland Says Doubting God's Existence Is Just a Defense Mechanism (Video)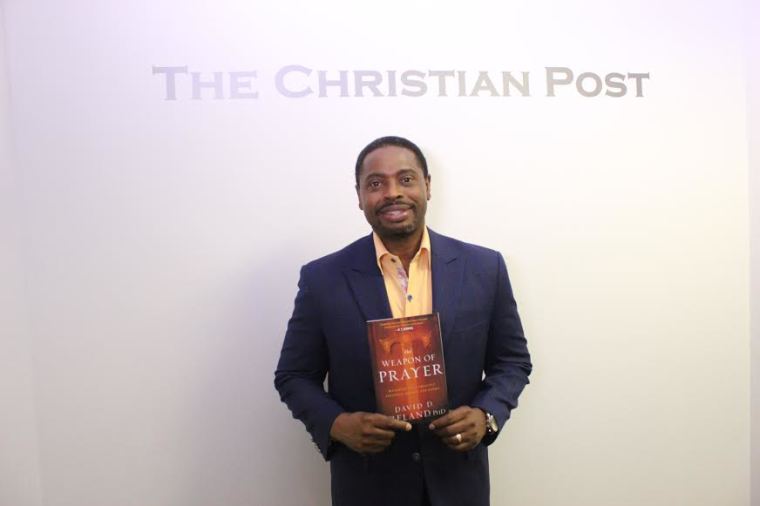 NEW YORK — More than 30 years ago, former atheist David Ireland was just like any other nonbeliever — disinterested in God and far removed from faith. But in 1982, while completing his first degree in mechanical engineering at age 20, he found Christ.
"I remember the day. It was July 6, 1982, at 10 p.m. I sat on the edge of my dormitory bed and I said 'God, if you're real, change me.' And he did. From that moment on I started sharing my faith with others and started living for Jesus," recalled Ireland during an interview with The Christian Post about his latest book, The Weapon of Prayer: Maximize Your Greatest Strategy Against the Enemy
Three decades later the Queens native, who has authored nearly two dozen books, is still deep in his walk as he now leads Christ Church, a thriving 8,000-member multi-site and multiracial congregation in northern New Jersey.
Ireland said that as a former atheist he understands nonbelievers and doesn't take it personally when they question God because, according to him, they do so because they're really just searching for greater meaning and purpose in their own lives.
"[Atheists] are right in my ballpark, so to speak, because that's where I was, so I don't take it personal," he said. "I questioned the existence of God often times as a point of arguing because I was searching myself, so my argument was a defense mechanism.
"I didn't want to let you know that I was searching and just put on my poker face and would argue with you and try to poke holes into your philosophy," he continued. "But what I was really looking for was answers. So I see that very much in people when they ask me questions and when they say things that oftentimes show that they are atheist or agnostics or they're just doubting everything. They're really searching and looking for answers."
Earlier this month, Ireland released his new book The Weapon of Prayer, which he said was birthed out of his realization that he needed more prayer in his life. He wants the book to act as a wake-up call for fellow believers who may be taking for granted the power of prayer.
"I have an understanding that I need prayer and I've given myself to becoming a man of prayer," he shared with CP. "And so I wanted to write something that can speak to people today, in our generation, on the subject of prayers, something practical and implementable in the area of prayer."
Ireland also shared that Christians must closely consider the way in which they view God because ultimately, their perception is what shapes their faith.
"Christianity is supposed to be looked at as a faith that helps us get in touch with God, but also the way we have an augmentation on God must be very strong.
"For example, when we look at God as our Father, we understand Him. As a child, we relate to Him as a certain childlike paternal person," he added. "If we look at God as a gardner, like Jesus said 'my Father's a gardner,' then we also understand God in another dimension. He cultivates us as His garden. We then respond, we grow, we flower, we do the things that are instinctive to us as plants.
"But when we relate to God as a general (because that's what Joshua 5 NIV tells us that God is the commander of the army of the Lord), it puts a whole other dimension in my relationship with God. It tells me that God is a general; He has a mission, He has a plan, He has to conquer things and we, as His foot soldiers, also must see ourselves as military. Paul told Timothy that he had to fight the good fight of faith and see himself as a soldier in the army of God. Therefore, when I talk about prayer as a weapon, it puts everything into context because we're now not just serving God the Father or gardner, we're serving God the general.