Atheists Publish Secular '10 Commandments' List in Book Following Global Contest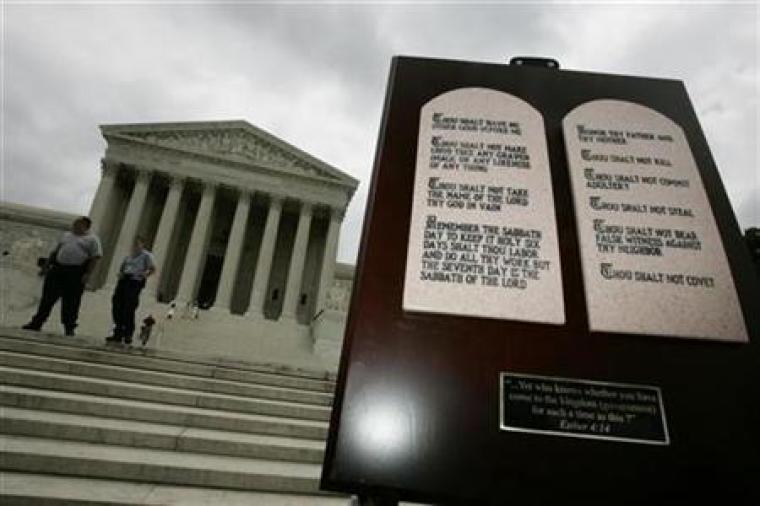 A couple of atheist authors have published a secular version of the 10 Commandments in a book they co-wrote, following a global contest that received 2,800 submissions from 18 different countries and offered a $10,000 reward.
"A lot of atheists' books are about whether to believe in God or not," said one of the authors, Lex Bayer, according to CNN. "We wanted to consider: OK, so you don't believe in God, what's next? And that's actually a much harder question."
The author wrote Atheist Heart, Humanist Mind along with John Figdor, a humanist chaplain at Stanford University. Bayer, who also works as an executive at AirBnB, said that the book helped him clarify and articulate his own beliefs.
The contest sought to put together a list of 10 "non-commandments," serving as an alternative to to the rules handed down by God to Moses on Mt. Sinai, as found in Exodus 20:1-17.
The non-commandments chosen by the authors are listed below:
1. Be open-minded and be willing to alter your beliefs with new evidence;
2. Strive to understand what is most likely to be true, not to believe what you wish to be true;
3. The scientific method is the most reliable way of understanding the natural world;
4. Every person has the right to control of their body;
5. God is not necessary to be a good person or to live a full and meaningful life;
6. Be mindful of the consequences of all your actions and recognize that you must take responsibility for them;
7. Treat others as you would want them to treat you, and can reasonably expect them to want to be treated; think about their perspective;
8. We have the responsibility to consider others, including future generations;
9. There is no one right way to live;
10. Leave the world a better place than you found it;
In an article for Time, Bayer and Figdor said that secularism is growing in America, and credited the shift to a new generation that demands evidence and proof for claims before accepting them.
"Given the beliefs of the 'pics or it didn't happen' generation, it isn't hard to see why the traditional religious worldview, which advocates for 'faith in things unseen,' is becoming less popular," the authors argued. "Should we really take it on faith that the Earth is 6,000 years old, that evolution is false or possibly a conspiracy, or that prayer is more powerful than medicine?"
The authors added that while much has been written about what atheists don't believe in, they wanted Atheist Heart, Humanist Mind to explain what non-believers do support.
"We wrote our book in hopes not only of educating people about the positive beliefs and values of the nonreligious, but also of inspiring other nonbelievers to come out and share their beliefs and values," Bayer and Figdor stated.
A survey from The Barna Group earlier this year found that as many as 38 percent of Americans do not claim any particular religious identity. The poll found that close to four out of 10 Americans are "post-Christians," meaning that they are "essentially secular in belief in practice."