Atheists Threaten to Sue School Over Students' Prayer Board in Eighth Grade Classroom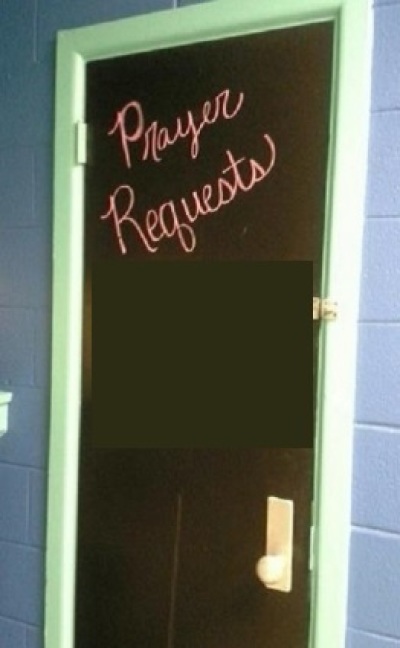 A prayer board inside an eighth grade Mississippi classroom might be coming down after an atheist group threatened to sue the school district over the students' prayers.
Lamar County School District officials will soon issue a decision regarding the prayer request display, which was on a classroom's closet door at Oak Grove Middle School.
"The 'board' is painted onto the back of a closet door. The names have been removed at this time to protect the students," said Tess R. Smith, superintendent of the Lamar County School District, to The Christian Post regarding the status of the prayer request board.
Smith also told CP that she wished "that the parents had contacted me or the principal directly" rather than going to the American Humanist Association, the atheist group that sent the letter to the district threatening a potential lawsuit if the board isn't removed.
During an interview with CP, AHA attorney Monica Miller said the group became aware of the prayer request board when the mother of one of the students contacted the organization.
"This is our first complaint regarding a 'prayer request' board specifically. I hope this is our last," said Miller who claimed the board is "unconstitutional."
Miller added that the school district and its officials "may be sued under 42 U.S.C. § 1983 for damages, an injunction, and attorneys' fees."
In the AHA's letter of complaint to Smith, Oak Grove Principal Patrick Gray and Assistant Principal Robin Ryder, Miller further argued that: "faculty involvement in prayer with student is even unconstitutional outside the formal classroom setting."