Auschwitz Holocaust Survivors Mark 70th Anniversary, Warn of Rising Anti-Semitism in Europe; Steven Spielberg Delivers Speech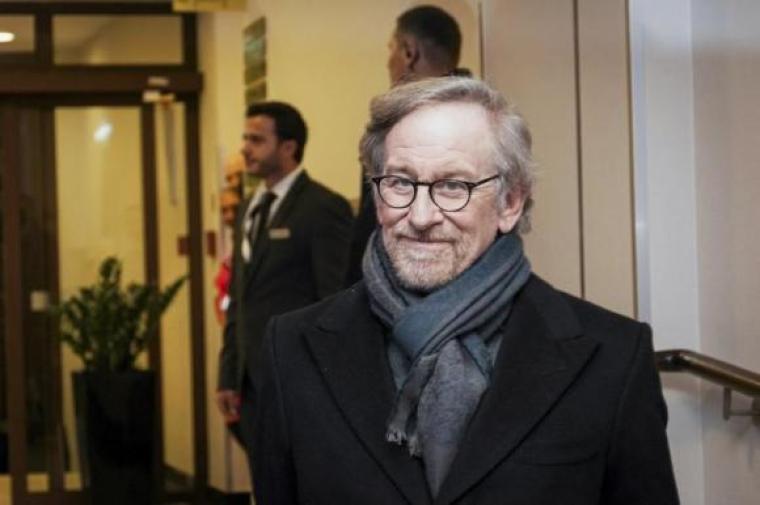 Almost 300 survivors from the Auschwitz concentration camp in Poland where over a million people were killed during the Holocaust marked the 70th year since the camp's liberation on Tuesday. Notable Jewish figures such as director Steven Spielberg attended the event and delivered a speech, with survivors warning that anti-Semitism is on the rise in Europe again.
"We survivors do not want our past to be our children's future," said Roman Kent, born in 1929, according to BBC News.
"Once again young Jewish boys are afraid to wear yarmulkes [skullcaps] on the streets of Paris, Budapest, London and even Berlin," added Ronald S. Lauder, president of the World Jewish Congress.
Nazi Germany killed close to 1.1 million people, mostly Jews, between 1940 and 1945 at Auschwitz, before the camp was liberated by the Soviet Union.
Several world leader attended the gathering, including Polish President Bronislaw Komorowski, who said that the Nazis had turned Poland into a "cemetery for Jews."
The ceremony also featured Jewish and Christian prayers for the dead, with candles for the victims being lit at the Birkenau monument.
Spielberg spoke at the gathering and recalled how as a child he was taught to read numbers from Holocaust survivors, though he struggled to grasp the magnitude of the "unimaginable suffering" and "unimaginable loss" that people had gone through. He said that tracing his identity as a Jew is an "ever-evolving process."
The director praised the survivors for the courage they have shown in telling their stories.
"Your identity having trusted me and the Shoah Foundation as the custodian of some of your stories. You'll survive as long as children can listen to your words, listen to what your eyes are saying, too, and carry your messages in their own futures and into all generations to come."
In 1993 Spielberg directed the critically acclaimed "Schindler's List," which went on to become one of the most memorable films about the Holocaust ever made.
"So making Schindler's List here in Krakow and speaking to survivors, these are the ways I tried to comprehend the Holocaust. When I talked to survivors they told me that thinking of the day when they could be heard, when they could share their own stories and identities, had given them solace," he reflected.
"And I'm grateful to these survivors, not only for their bravery in the face of genocide, but because in wanting to help them find their voices, I got to find my own voice, and I got to find my own Jewish identity."
He said that anti-Semitism, radical extremism and religious fanatics are on the rise, and urged the world to oppose such forces.
"The most effective way we can combat this intolerance and honor those who survived and those who perished is to call on each other to do what the survivors have already done, to remember and to never forget," Spielberg said.
Others who attended the gathering said it was important to keep marking such events, because there are still people who deny that the Holocaust took place.
"I'll do it for as long as I can. Why? There are still a lot of Holocaust-deniers the world over and if we don't speak out, the world won't know what happened," said 85-year-old Renee Salt.
Auschwitz has been operating as a museum since 1947. Anniversary ceremonies also took place in other parts of Europe, as well as at Israel's Holocaust museum, Yad Vashem.