Australia Arrests 15 ISIS Members Plotting Beheadings in Largest Terror Raid in Its History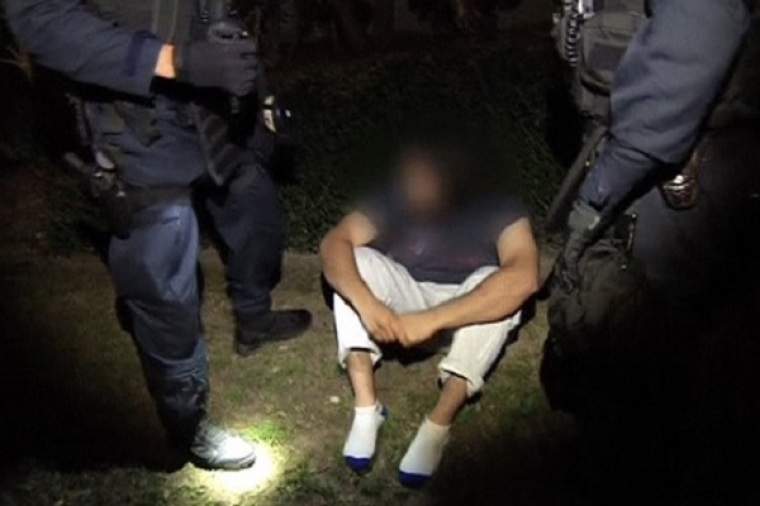 Over 800 police officers in Australia arrested 15 people on Thursday allegedly connected to terror group ISIS, who are believed to have planned to kidnap and behead people on camera. The counter-terrorism raids on houses and vehicles in Sydney and Brisbane were the largest ever in the country's history.
The Australian Broadcasting Corporation reported that the raids occurred just before dawn on Thursday, and took into custody Mohammad Ali Baryalei, identified as Australia's most senior Islamic State member.
Authorities believe Baryalei delivered instructions to Islamic extremists to kidnap people in Brisbane and Sydney and have them executed on camera.
The terror group, which is active in Iraq and Syria, has released a number of beheading videos targeting westerners. At least two American journalists and one British aid worker were beheaded on video in recent weeks.
Commonwealth prosecutor Michael Allnutt told Sydney's Central Local Court that the foiled plans were "clearly designed to shock, horrify and terrify the community."
Allnutt added there was "a plan to commit extremely serious offenses" that involved an "unusual level of fanaticism."
The prosecutor noted that the plot involved the "random selection of persons to rather gruesomely execute" and said there was an "irrational determination to commit that plan," as the suspects were committed to carrying out their attacks even though they knew they were under police surveillance.
"It's been an immediate reaction to a clear, imperative danger," Allnutt said. "There is still an enormous amount of material for police to assess."
There have been several reports of people in western countries choosing to join ISIS, including Americans and Britons. Australian Prime Minister Tony Abbott, who was briefed the night before the operation, said that the threat has spread to his country as well.
"The exhortations, quite direct exhortations, were coming from an Australian who is apparently quite senior in ISIL to networks of support back in Australia to conduct demonstration killings here in this country," Abbott said.
"There are, I regret to say, networks of people here in this country who, despite living here, despite enjoying the Australian way of life, they would do us harm and it's very important that our police and security organizations be one step ahead of them and I think this morning they were."
New South Wales Police Commissioner Andrew Scipione assured citizens that now is not the time to panic.
"We need to let people know that they are safe, and certainly from our perspective, we know that the work this morning will ensure that all of those plans that may have been on foot have been thwarted," Scipione said.
ISIS has also threatened Israel over its conflict with Islamic militant group Hamas, and pledged to fight against U.S. intervention in the region.
"As for the massacres taking place in Gaza against the Muslim men, women and children, the Islamic State will do everything within its means to continue striking down every apostate who stands as an obstacle on its path toward Palestine," the group says in an entry in the publication Dabiq.
"[The Islamic State's] actions speak louder than its words and it is only a matter of time and patience before it reaches Palestine to fight the barbaric Jews and kill those of them hiding behind the gharqad trees — the trees of the Jews," the terror group added.
U.S. president Barack Obama last week announced that the U.S. will lead a broad coalition of "friends and allies" who will fight back against ISIS.
Obama said that the outlined counter-terrorism campaign "will be waged through a steady, relentless effort to take out ISIL wherever they exist, using our air power and our support for partner forces on the ground." He noted that the U.S. will continue launching airstrikes against ISIS targets, but without sending ground troops.