Australia Issues Terror Watch Warnings as Ramadan Begins, Open Doors Warns of Increased Persecution
Australia Issues Terror Watch Warnings as Ramadan Begins, Open Doors Warns of Increased Persecution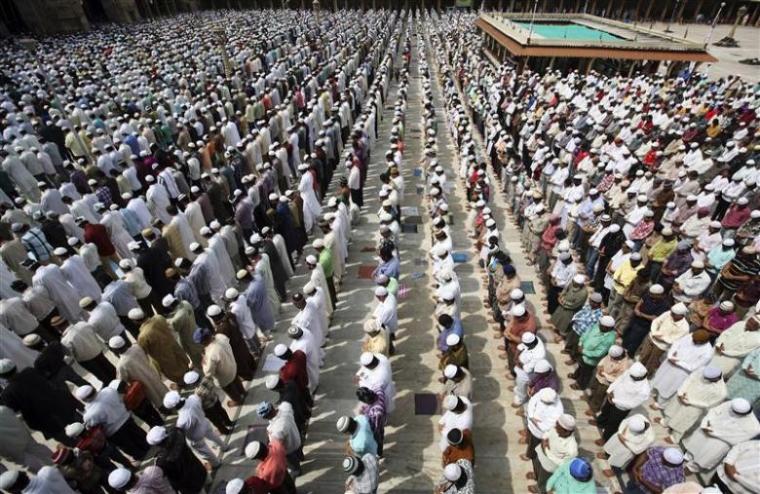 With the beginning of Ramadan, the Islamic holy month, starting Tuesday, the Australian government has issued warnings of further attacks in countries targeted by the Islamic State terror group.
In some places, like Nigeria, Christian churches have been helping feed impoverished Muslims and praying for peace despite the massacres they have suffered this past year.
Following multiple terror attacks in Indonesia, the world's largest Islamic country, in the days leading up to Ramadan, Australia's Department of Foreign Affairs and Trade's travel advisory warned on Twitter that "there is a heightened risk of further attacks in the lead-up to and during Ramadan (mid-May to mid-June)."
The attacks in Indonesia targeted Christians, and were carried out by families with children for whom IS took responsibility. At least 18 people were killed in the suicide bombings that hit government buildings and three churches.
On Saturday, one person was killed and four were wounded in Paris by a French Muslim citizen born in Chechnya who reportedly shouted "Allahu akbar" ("Allah is the greatest") while stabbing passers-by. IS said that the man was one of its "soldiers," noting that its calls for attacks on Western countries continues.
Africa Prime News reported that in some countries with large Christian and Muslim populations, such as Nigeria, efforts have been made to encourage peaceful coexistence. It noted that churches have been distributing bags of grains to hundreds of Muslims and persons with disabilities at the start of Ramadan.
"The church has bought many bags of food stuff to share to many poor Muslims, to encourage them in their 30 days of fasting and praying, so that they can pray to almighty God, to end all the bloodshed, and the daily killings in northern region which is becoming a big threat to national and international security," said Pastor Yohanna Buru, general overseer of the Church of Christ Evangelical and Life Intervention Ministry.
Hundreds of Nigerian Christians have been killed since the start of the year in attack by the radical Muslim Fulani herdsmen, who have overtaken Boko Haram as the nation's deadliest militant group.
Buru insisted that there are important elements that bind people together regardless of faith.
"We must remember that, We are from one family Adam and Eve, worshiping one God; we all believed in paradise and Hell, as well as believed in the day of resurrection, we all have our holy books which guide how to relate with one another," the pastor asserted.
"We must support our brothers and sisters with what to eat in these 30 days, in view of the high cost of food items in local markets."
In Marawi, the Philippine city formerly occupied by IS, close to a thousand Catholic and Muslim residents held together a joint Ramadan celebration focused on fasting, prayer and service to the poor, UCANews.com reported.
"Fasting and prayer are major commonalities among Christians and Muslims," said Redemptorist Priest Gary Alvarado, head of the group Duyog Marawi, hoping that they will "strengthen bonds."
"After the destruction of the city, Catholics need to show more solidarity with our Muslim brothers and sisters," he added, referring to the battles against IS.
Christian families in the city are said to participate in a "One with Ramadan" initiative, where they will sacrifice one meal in any day of Ramadan, donating the savings to the rehabilitation of Marawi communities.
Still, persecution watchdog groups have warned Christians to stay alert, given that 1,620 people were slaughtered during Ramadan last year, making it one of the deadliest in modern history.
"Ramadan begins in two days and, as westerners, we can hardly imagine a holiday that is accompanied by intense and justifiable fear, but Christians in some predominantly Muslim countries often experience increased persecution during this time," David Curry, president and CEO of Open Doors USA, warned on Sunday, reacting to the church attacks in Indonesia.
"Atrocities like these attacks in Indonesia often increase as groups like IS encourage extremists to commit violent acts during this Muslim Holy Month. More than half the countries on the Open Doors World Watch List, including Indonesia, are there because of factors related to extremist Islamic oppression," Curry added.