Over 1,620 People Slaughtered During Ramadan; Islamic Holy Month One of Deadliest in Modern History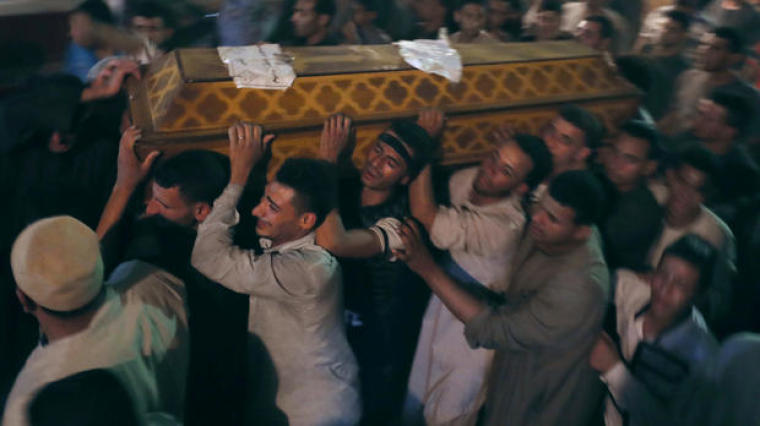 Over 1,620 people were killed in Islamic terror-linked bombings, shootings, and stabbings during this year's Muslim holy month of Ramadan, according to a tally by Breitbart News.
Breitbart published an extensive list of attacks that occurred around the world between May 27 and June 24. Most deaths reported from Syria's civil war were excluded.
While subject to being updated, the tally found triple the number of casualties compared to last year's Ramadan period, making it one of the deadliest Islamic holy months in modern history. There were 3,351 casualties, including 1,627 deaths, during this year's Ramadan. Last year, the number of casualties was 1,150 (421 deaths and 729 injuries).
Breitbart noted that most of the victims were Muslims. The Islamic State terrorist group, active in Iraq and Syria as well as other cities around the world, was responsible for much of the deadly violence.
IS-linked jihadist groups, such as Boko Haram, also stepped up their carnage during Ramadan, as Voice of America reported.
The Nigerian militants left dozens dead in suicide bomb attacks at Nigeria's border with Cameroon, and sought to infiltrate markets and mosques at the end of Ramadan.
Christians have suffered heavily too, with 29 Copts massacred on their way to a monastery in Egypt after Islamic radicals attacked their bus. The Christians, including children, were reportedly marched off the bus and asked to renounce their faith in Jesus Christ but refused, which led to their deaths.
A priest identified as Father Rashed, a chaplain for one of the groups comforting the survivors of the attack, said that the victims "were asked to renounce their Christian faith and profess belief in Islam, but all of them — even the children — refused. Each was killed in cold blood with a gunshot to the head or the throat."
Emily Fuentes, communications director at Open Doors USA, told The Christian Post in a phone interview last month that Ramadan brings concerns of increased attacks.
"The start of Ramadan is another time when Christians have to be especially alert. The latest attack happened on the eve of Ramadan, which sets the precedent for the rest of the month, causing concern for Christians in the area," Fuentes said, referring to the slaughter of Christians in Egypt.
Still, members of the Coptic community in Cairo, who have been targeted numerous times this past year by Islamic radicals, have continued reaching out to their Muslim neighbors.
Copts, who make up only 10 percent of the population in Egypt, organized daily meals for Muslims, who fasted from dawn to dusk during Ramadan, as reported by Reuters.
"They invited me and my kids, and I was surprised. They laid the table out on the street with no difference between sheikhs, Christians or Muslims – they pulled everyone to the table to break their fast," said Tarek Ali, a Muslim resident, speaking about the efforts of Christians in Cairo.