Australian Christian Politician Says No to Gay Marriage Despite Huge Pressure by Colleagues, Friends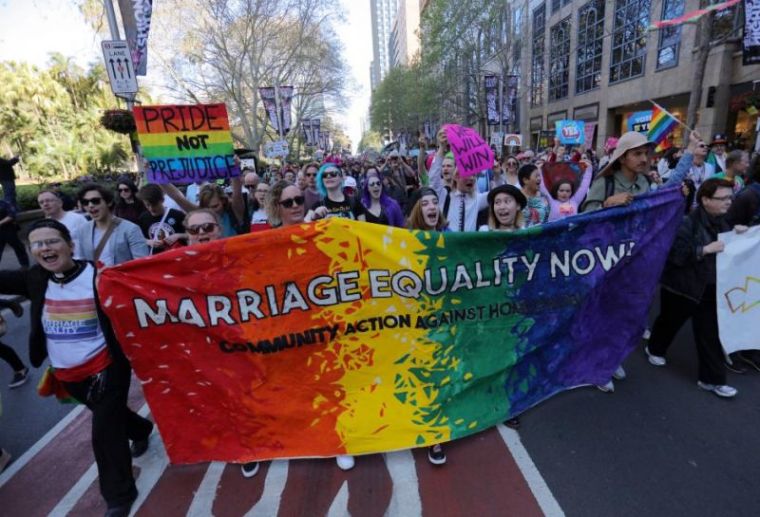 An Australian politician said that despite heavy pressure by colleagues and friends, her Christian faith is telling her to vote against legalizing gay marriage in the country.
"I've been told that I could be responsible for losing the next federal election," Labor senator Helen Polley for Tasmania told The Australian.
"It would be much easier for my life, in some respects, in dealing with my colleagues to change my position and support same-sex marriage. There is pressure from outside, there is pressure from friends, from colleagues, from staffers."
Polley, who is a Roman Catholic, said that she is still voting no in the nationwide postal survey, despite the possible consequences.
"This is a very personal, very much a conscience vote and my Christian belief and my faith tell me one thing," she explained. "I believe strongly there are ... people in Tasmania who don't support it and I will be their word in parliament when we actually get to vote."
Polley revealed that even people she has respect for have "tried everything" to get her to vote yes on legalizing gay marriage.
"I've had all sorts of propositions put to me," the senator noted.
"But I have to be true to the people who elected me, the people who supported me over three elections campaigns and still contact me."
She further revealed that there are other politicians in the Tasmanian left who privately do not support changing the definition of marriage, but feel like there is no other option if they want to be part of the faction.
Polley questioned whether the results of a plebiscite would be a legitimate representation of the views of all Australians.
"Whatever the outcome, this survey is fraught because it is not compulsory and so many ­people have found survey forms; they are buying them from other people; they are handing them over because they don't care," she added.
Conservatives in Australia have said that people are afraid of sharing their views on gay marriage because opponents will label them as "bigots."
Coalition for Marriage advocate Jon Malota told the Australian Daily Telegraph last week that many "no" voters are "keeping their opinions to themselves" in the nationwide debate.
Churches have also spoken out, with Pastor Phil Pringle of My C3 Church in Sydney telling his congregation that it is "entirely reasonable and not bigoted or intolerant to publicly support marriage between a man and a woman as a continuing good for society."
Some Christians have even been fired by their employers for online posts opposing gay marriage.
A woman identified as Madeline said last month that she was let go by Capital Kids Parties in Canberra after backing the Coalition for Marriage in a Facebook post.
The woman's boss, Madlin Sims, explained her decision at the time: "It was something morally I couldn't get past.
"She was very subtle about [her views on same-sex marriage], but any level of it I won't tolerate it."